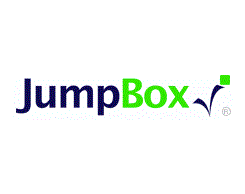 Using JumpBox on our Blaze PAYG Cloud
---
We launched our Blaze PAYG Cloud in December 2012, since then the product has received numerous updates and feature implementations. Some updates were of the roadmap, others were upon customer feedback and requests, there are also many more to follow over the next six months.
One key feature we always wanted to implement from day one was JumpBox.
JumpBox is a fully fledged template repository that offers hundreds of applications for your Cloud, including Joomla, WordPress, Drupal, Asterisk, SugarCRM plus much more. The amazing thing about JumpBox is it only takes minutes to spin up a PAYG VM with your desired application.
Here's how easy JumpBox is to use on our Blaze PAYG Cloud.
1. VM Deployment
I'm going to create a WordPress site, first all of all login to your Cloud Management Panel. Create your VM in the portal by selecting your preferred JumpBox template, hostname/password, and finally resources.
2. JumpBox Initial Configuration
This is just as easy as creating a VM. Simply copy your VM's IP address into a new tab in your browser (I prefer Chrome!).
3. That's All Folks
JumpBox on our Blaze PAYG is as easy as it can get. In addition to the default templates you also have the ability to backup then template your deployed instance. For example, if you have a particular WordPress setup that includes WP Super Cache or other optimisations, perform a manual backup through the Cloud Portal then template it – saving you even more time.
Helpful Information
Once your VM has deployed and JumpBox is configured, you can access your JumpBox portal via the following address: https://<yourIPaddress>:3000
The Blaze PAYG Cloud is a self-managed service, so please check our helpful Knowledgebase Article for more information.
Important Facts
All Jumpbox templates are based on Ubuntu Server 10.04 LTS.
Where possible, all of the applications and application data are installed under /var/data/APPNAME
By default SSH is disabled, though SFTP access is available.
White man can jump!
Hosting Options & Info
VPS
Web Solutions & Services
---