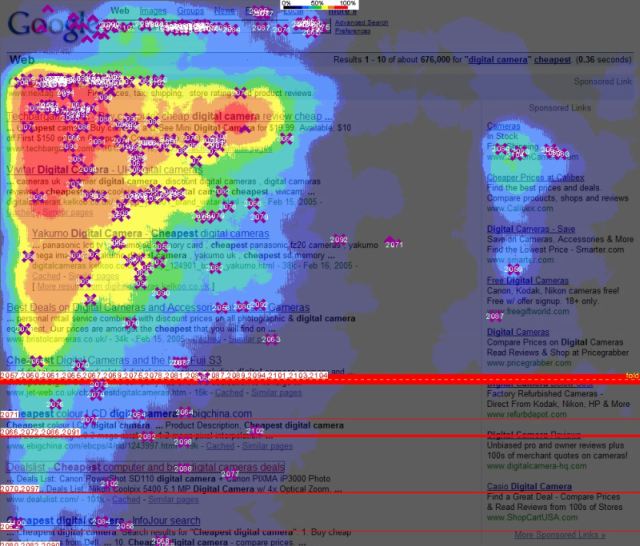 10 Tools To Understand Your Website Visitors Better
---
Website usability is becoming more important everyday, users are becoming less sticky and will go to another online retailer if they don't get what they need on your site quickly and easily. A recent Forrester Research Study found that 40 per cent of users would not wait more than three seconds for a website to respond – on top of this a massive 79 per cent of unsatisfied users are less likely to buy from the same site again and will look for another website to provide the same services.
With more and more competition online every day, you need to make sure you understand exactly what your users on your site are doing and what they want. We've put together a few tools to help understand what users are doing and some others to help find out what they want from your site.
Website Analytics:
If you don't already have some form of website analytics setup, you should be setting this up first and foremost. In a very basic form website analytics tools allow you to understand which pages users visit on your site, and where they came from to arrive at your site.
Google Analytics is very popular, and free – however not necessarily the easiest to use. If you are looking for something a little more powerful and has a slightly different perspective take a look at MixPanel.
Live Visitor Mouse & Click Recording:
While website analytics show you which pages visitors on your site have visited, live visitor mouse & click recording allow you to see exactly what users have done on a particular page whether they have clicked on a link or not. It gives you a huge wealth of information as to understanding what the users are doing on each page, where they are looking, where they are scrolling to, what information they are looking, etc.
Some specific tools mouse & click recording tools are:
Heatmap: This is typically used to show where the the average users focus is on the site – using the location of the users mouse. This is great for understanding what users are focusing on on your site.
Scrollmap: This tools shows you where users scroll to on a page, it's a must have to see where users are scrolling on a particular page.
Visitor Recording: A live recording of what a particular users is doing on your site, where their mouse is moving, what they are clicking on, etc.
Clickmaps: Where a user is clicking on your page, this is great to understand what users are clicking on if it does not redirect them to a new page.
Crazy Egg and ClickTale both do live visitor mouse & click recording extremely well.
Live Chat:
While at first glance live chat may seem more like a sales tool or customer service tool, it's also an extremely powerful tool to understand what users are doing on your site and what they are looking for. You can use live chat to watch what each visitor is doing on your site, and initiate a chat if you think they need assistance. You can also track what they are asking for in chats, and update your site to include the information they are looking for – or adjust your site accordingly.
At Crucial Cloud Hosting we use Zopim and have been very happy with it. Another option which we've heard a lot of good things about is Live Chat Inc.
Live Website Questions/Surveys:
If you have specific questions you would like your visitors to answer, then a live website survey is great way of doing this. Asking users through an anonymous, non-intrusive, and through a quick/easy tool means you can catch users feedback which you may not otherwise receive through other mediums.
One such easy tool to use is Qualaroo and there are few others out there which have similar options such as Usabilla Live.
Outsourced Usability Testing:
A quick easy and cheap way of getting completely oustide user perspective on your website is to use an outsourced/crow-sourced usability testing service. You can get some surprisingly good feedback from users.
UserTesting and WhatUsersDo both offer outsourced/crowed-sourced usability testing.
Check out my last blog post on the 9 Must Haves of Site Usability  to delve a bit further into usability.