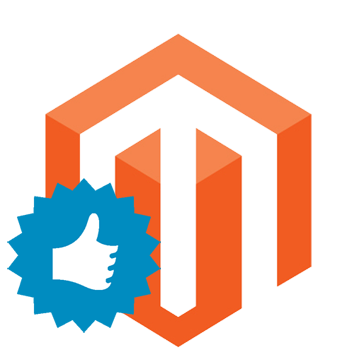 Magento Optimised Templates Now Available
---
We're happy to announce that Crucial have launched two custom-built Magento Optimised templates for our Blaze Cloud VPS. Our Magento-qualified system administrators have produced two simple templates both designed to deliver the fastest shopping experience for your customers.
To make it even easier to get started you can choose one of the packages available on our website, or tailor your resources and storage to suit your exact needs – flexible hosting is what Crucial is all about. The templates can be selected from the Magento Hosting page on our website.
There are two templates offered, a powerful cPanel template for easy webserver management, or for more advanced users, a Ubuntu 12.04 LTS template utilising the faster Nginx webserver. Both templates include an extensive list of optimisations such as alternate or upgraded webservers, php accelerators, MySQL optimisations, FASTCGI, additional modules plus more.
Linux Server Management ($50.00/month) and automated R1Soft Backups can be optionally added to your Blaze Cloud VPS for a more complete hosting package.
Frequently Asked Questions
Which template should I choose?
We offer two specially engineering templates: CentOS 6 template with cPanel for those who want a simple way to manage their Blaze Cloud VPS. Or for more advanced users, a Ubuntu 12.04 LTS template offering the Nginx webserver. Both templates come with various optimisations and if you are still unsure simply contact us!.
Do I need to install Magento?
The templates provide a powerful base for you to add your own Magento installation on to. Our team have engineered these templates to be optimsed perfectly for Magento, so just install Magento and add your website!
Can I scale my resources such as RAM and CPU?
Yes! the Blaze Cloud VPS is an elastic VPS that lets you decide how much performance you want to add to your server. You can even upgrade your disk performance (IOPS) and port speed.
What if I need Technical Support assistance from Crucial?
NOTE: Server Management does not cover Magento development, website development or the installation of Magento.
All Blaze Cloud servers are self-managed by default, but for just $50/month you can add our Server Management add-on offering 24×7 email support and business hours phone support (GMT+10). *Magento store/database assistance is not included, development and code tasks not included. For more information please see the Server Management page.
How does the Blaze Cloud VPS compare to dedicated servers?
By using ultra-fast SolidFire SSD SAN storage, we can not only guarantee your RAM, bandwidth and disk space, but your disk performance too. This is a world first for any VPS solution.
If I run out of storage on my primary disk, can I upgrade it?
Although the SSD disks cannot be upgraded, you can add additional SSD disk in the future. Alternatively, select a larger primary disk and futureproof your storage requirements!
Can I add automated backups to my Blaze Cloud VPS?
Yes, you can easily add automated nightly R1Soft Backups to your VPS during the checkout.
Can I purchased an SSL certificate for my store?
Yes, we offer a range of SSL certificates including RapidSSL, Geotrust Greenseal and Geotrust Wildcard editions. All certificates include FREE installation, you can purchase them from the SSL Certificates page.
Enjoy!
We hope these optimised templates lead to increased conversions and a better hosting experience for all our customers!