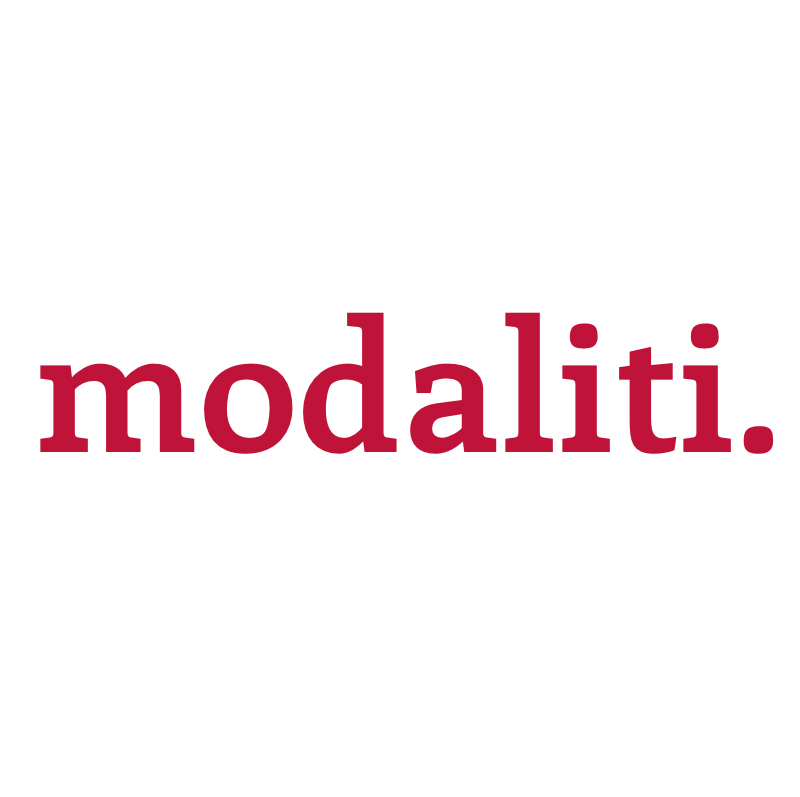 Modaliti: End to End
---
Does a developer build houses because he loves the smell of cement in the morning?
No. He builds houses because he knows that people will want them, enjoy them, and most importantly pay for them. And of course because he knows how to sell the dream of a great user experience and deliver a finished product cost-effectively.
With any business, one of the key goals is to use the skills and assets that you already have, and make them attractive to the end user – whether that be wholesale or retail. What this means in practical terms for business owners and marketers is that the distribution of your product has to be at the forefront of your mind when you're sitting there planning your market approach.
And these days, user experience is technology and digital heavy. Possibly even leaning towards being digital-centric in the opinions of a number of industry experts.
And let's face it, the medium through which a large part of brand-audience contact happens these days is through digital media. The average person in Australia uses at least five screens each day to consume information, entertainment, work, communication and social (smartphone, tablet, TV, cinema, bus advertising, etc.).
The Practicalities
Translating this into business practice and marketing strategy takes any number of forms. However a new and cutting edge way to approach your marketing strategy is to gear all of your production specifically towards the distribution that your brand needs to succeed. That means consciously and strategically producing brand assets and content that will cut through in the environments where your audience is actually paying attention to you.
And that means something very different in each channel and environment. So that the kind of content that you're going to need to produce for social media purposes is very different to what you'll need for the homepage of your website, mobile marketing campaign or your next video commercial.
In today's media landscape, it now means something very different when you spend $200,000 producing a TV Commercial that will air for six weeks at a media budget of $600,000. It means that that is where your audience is, and you're willing to dedicate a significant dedicated investment into that channel of communication.
And a similar rule applies for a Print Advertising campaign that costs $80,000 and then rolls out for $300,000. And a Website that costs $30,000. And a Mobile site that costs $10,000. And so on and so forth.
The point being, it costs a tonne of money to prepare your brand for a broad and potentially global marketplace of customers. It costs an inordinate amount of money to develop and produce each asset, campaign and channel-based execution.
One possible issue with the way each of these assets is currently produced for brands and advertisers is that they could be produced more efficiently. More intelligently. And more cost-effectively.
Technology has definitely advanced to the point that the same content doesn't need to be produced again and again in order to provide the assets a Marketing Director needs. By starting with a well-defined distribution strategy and allowing this to inform the creative and development effort, much of the unnecessary duplication can be avoided.
So essentially, choosing marketing partners that can produce and adapt for multiple platforms is a critical consideration in the integrated, digitally grounded economic landscape. Partners that understand the consumer mindset has become mobile first and everything else needs to flow easily from there.
Accessibility
Functionality
Fun
Fulfill Your Brand's Ambitions
User experience is about achieving what you came here for, doing it easily. Having fun with it, and being surprised that they thought of that…
Whatever 'that' happens to be.
Interacting with your brand should be about a journey that makes your brand interesting and intriguing to your audience and customer base.
Naturally, your marketing goal should be to align the journey and the elements of surprise and fun with an overall brand identity and an over-arching growth strategy.
Brands have a need these days to deal with many different specialist agencies that fulfill small parts of the overall picture, but who individually have limited exposure to the overall marketing strategy.
There are many different types of agencies and partners to choose from, and it does nothing to help provide a level of consistency in the planning and delivery of your brand story. And one possible way around this is the emergence of project oriented agencies that can really come into the fold as a launchpad partner. An agency that can take a business from a diversified and segmented approach, to an understanding of how content and digital distribution strategy fits into the entire brand story and user experience.
A project based approach allows marketers the scope to work with partners who understand the background and can advise through the process of delivery, whilst maintaining a central point of contact that has proven strategic value to the brand.
Sebastian Berry is the Media Director at Sydney-based mobile branding agency Modalti.