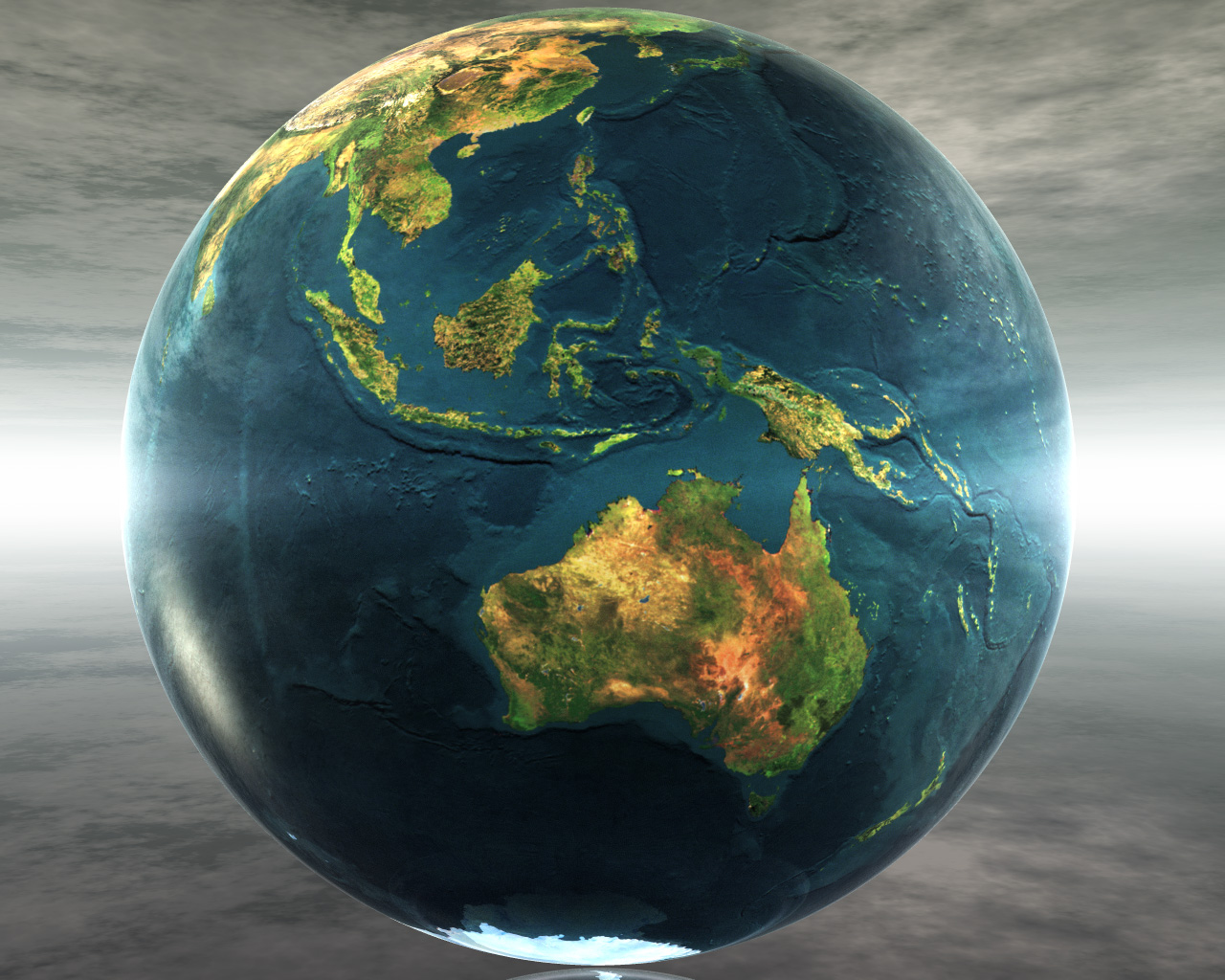 The Australian Web Hosting Empire
---
In the past decade, many businesses have recognised the potential of developing efficient online strategies and expanding their presence in the international market through a corporate website. Possibilities in the virtual space range from simple file storage and remote collaboration to creation of complete brand identities, which eventually contributes to a company's success.
As a growing number of daily and business activities moves online, companies increasingly invest in building neat, stable and secure websites, thus stimulating rapid growth of the web hosting industry in most regions of the world.
The expansion of online networks, social profiles and blogging triggered significant changes in general behavior of both consumers and service or product providers.  Therefore, it may be said that it has become a necessity for individuals, small business owners and large enterprises to establish their online identities through a website and choose a hosting provider that can meet their requirements. Web hosting providers have thus grown in variety, expanding their offers and customizing them in order to suit the needs of contemporary businesses and follow their pace.
Web hosting industry development varies across regions and Australia is by no means an insignificant player in this market. This region has yielded several reliable hosting companies that power the virtual space of the Australian economy. Considering the number of people accessing web resources from Australia, development of hosting companies on the continent is highly necessary for faster service delivery. Availability of secure networks and geographically distributed hosting servers to a great extent determines success of local brands, which is what makes the state of the web hosting industry in Australia an important topic.
Web Hosting Driving the Growth of e-Business
Not only has the Internet enabled free and easy access to different kinds of information but it also triggered development of ecommerce, online collaboration and international job markets. In recent years, many companies have shifted to ecommerce, whilst small organisations and one-man businesses flourished in most parts of the world.
As people massively move to social networks and create online profiles, they increasingly get dependent on the online space. Modern generations are relying on the Internet as the primary source of relevant information, commonly replacing their paper documents with digital resources, collaborating through emails or social networks and even choosing medical applications or entering online academies instead of physical institutions. Online shopping and e-banking have made plethora of products available to international consumers, which increased the necessity for service providers and product creators to develop new marketing strategies.
Such habits greatly influenced the way consumers perceive products and services offered online, and imposed new rules to modern business. Traditional media are gradually becoming redundant advertising platforms because most consumers can now be reached online. Corporate websites and e-commerce platforms are seen as a primary space for commercial activities and, correspondingly, business advancement. All this has lead to massive generation of digital data and development of new technologies that aim at providing stability for online platforms.
Efficient data processing, analytics and distribution have become obvious challenges for global hosting industry and it is up to individual companies to develop services that would enable excellent end-user experience. First, however, they need to identify consumers' needs and understand potential problems.
Challenges for Web Hosts
Big Data
Clearly, it is not only a user-friendly design that makes a successful website. The key to excellent end-user experience is an efficient customer service strategy, accurate data analytics systems and network stability. This means that hosting servers need to process astonishing amounts of different types of data and deliver it without latencies or security breaches. One of the major tasks for web hosts is to provide capability for handling increased amounts of traffic at any time and introduce technologies for processing big data.
Big data is a term used to refer to chunks of structured and unstructured data that is difficult to process and analyse. As different companies move their databases to the cloud, shared hosting servers or VPS, hosting providers need to be able to not only store all the data but also derive value from it. This translates into using sophisticated technologies developed to provide customers with possibilities to organise and analyse their data efficiently. Moreover, this means that hosting companies need to make significant investments in maintaining their servers or partner software companies to cope with big data and achieve competitive advantage.
Web hosting has its several incarnations (dedicated servers, shared hosting, cloud hosting) and big data growth is a common challenge to all these environments. Any hosting company that intends to reach global audience needs to be aware of the fact that data production grows at an amazing rate and that customers may at any point require additional server backup. Therefore, it is only constant upgrades, innovations and technology advancements that determine a web hosting company's development.
Developing a successful web hosting company primarily depends on technological abilities to meet the expectations of their users. Users are different and so are their needs. Yet things they commonly intend to achieve with their websites are excellent performance, stable connection and enhanced data security.
Security and Privacy
Security and privacy in the online space have always been a heated topic in the world of online business. Although it offers plenty of opportunities for organisations of different profiles, the Internet also represents a highly vulnerable space, where personal information and corporate databases need to be fully protected. Both personal and corporate data have always been valuable to their owners and now their digital forms need advanced measures of protection.
Understanding the Risks
Being aware of potential threats malicious activities can bring to one's website is a key for choosing a suitable hosting provider and maximizing his or hers websites security. Shared hosting environments and VPSs can be a frequent target of hackers who upload malware or malicious code onto a server that powers multiple websites. Such an activity may become a danger for all the users' data stored on that server, even though a particular customer is not a specific target of an attack. This may happen if a hosting company does not regularly check for security vulnerabilities and regularly fix them.
Studies have shown that Distributed Denial of Service (DDoS) attacks are growing constantly and that establishing a foolproof system against them can be a real nightmare for a service provider. The major threat by DDoS attacks is that it may affect more than a single user, i. e. hackers can attack the entire hosting server and misuse information of all the customers storing their data on it.
Another important threat is a potential abuse of network for spamming, which can affect all the hosting company's clients. Excessive spamming can even get company's DNS servers blacklisted by certain email providers and this would result in customers' inability to use their email addresses normally.
Clearly, such possibilities can greatly damage customers' business and bring a hosting company into disrepute. This is why web hosts must introduce rock-solid security standards to ensure their customers satisfaction and maintain their reputation of reliable providers. Pointing out to these problems helps in raising awareness of the importance of choosing a suitable hosting provider, as well as understanding the significance of hosting industry in general.
Secure Hosting: Best Practices
Fighting online security threats is a priority for hosting companies and they should invest significant efforts to develop efficient services in this respect. There are different practices reliable hosting providers employ to fix security issues and they may range from routinely rejecting accounts registered from suspicious locations or IP addresses, to careful examination of all the accounts and introducing stable identity proof requests. The former option, however, is not always the best solution considering the fact that it may reject legitimate accounts as well. The latter is a much more viable option and it involves different activities.
For one, responsible hosts must make sure they do not store free and paid hosting accounts on the same server. Cost-free hosting sponsored by advertisements is much more vulnerable to malicious activities and no paying user should be brought to this risk. Stable firewall and software preventing DDoS attacks are also a must. Additionally, web hosts should encourage their customers to use strong passwords and occasionally change them in order to protect their accounts. All these features should be a proof for users that their preferred hosting company knows what it is doing when it comes to security.
Developing a Reliable Hosting Environment in Australia
Choosing an appropriate host for a corporate website is a matter of strategy and individual organisations need to outline their requirements and expectations before exploring the features and pricing models each provider offers. Similarly, hosting companies need to be ready to meet different customers' requirements and come up with solutions matching their specific needs.
Web hosts may approach their clients and prospects with different kinds of pricing models but it is essential that they upgrade their technologies before reaching out to wider audience. Processing big data, handling large traffic and securing connection represent the primary focus of global web hosting industry, and only the companies who are ready to invest both money and efforts into solving these issues can benefit from the share in this profitable market.
Companies who lead the Australian hosting industry, such as Crucial Cloud Hosting, are also important contributors to its economic growth. By providing tools and resources for modern companies to develop their businesses and bring their unique ideas to life, hosting companies promote innovation and growth. Fortunately for many developing businesses in the region, their offers include not only attractive pricing plans but also advanced technologies that are the base for future development of the whole economy.
Conclusions
A common challenge the 21st century world has imposed upon both consumers and business is the ability to keep up with latest technologies, as well as to understand and make use of rapidly changing trends.  It may be said that the market globalisation has created the world of opportunities, which seems to be accessible only to those who follow the pace of turbulent tech development.
The web hosting industry as a driver of business growth is an important sector of Australian economy and its potential should not be neglected. Clearly, there are plenty of things yet to be learned and introduced into the current environment but it appears many of Australian web hosts are on the right path to develop competitive services and transform Australian brands into international success stories.
As long as current market leaders keep pointing to both advantages and vulnerabilities of the virtual space, Australian digital consumers can have peace of mind when it comes to security of their online selves. However, it is only their joint efforts that can contribute to a rapid economic growth and business stability. Therefore, any attempt at technology innovation and educating consumers about burning issues in modern businesses can bring multiple benefits for both sides of this hosting story.