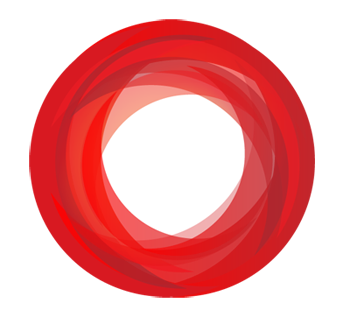 The Emergence of Cloud Hosting and its Impact on Development of Small Businesses in Australia
---
Development of cloud computing technology has been one of the largest tech buzzes over the last several years, primarily due to the fact it has shaken the way modern business is done. Although still quite vague to many, the concept of the cloud has become an important topic among IT experts and business owners because it introduced a set of new possibilities for innovation and efficiency increase.
Indeed, cloud technology can take various forms and the ways it can be implemented range from simply outsourcing SaaS, to moving whole datacenters to remote servers (PaaS and IaaS). The benefits of taking any of these steps would differ from organisation to organisation, depending on the cloud strategy they develop. One thing, however, seems to be the major focus of cloud discussions – the way such strategies can transform small-to-medium-sized businesses and contribute to their growth.
Cost-efficiency as a major benefit for SMBs
Ever since the cloud started its turbulent development, SMB setting was commonly perceived as the area that can profit most from implementing cloud solutions. The essential feature of the cloud and a major driver to its adoption is the fact it represents a cost-efficient IT infrastructure solution, enabling businesses to move their data or applications to external servers and thus eliminate the need to invest much in hardware equipment or hiring IT administrators. Additionally, cloud providers offer advanced software tools on subscription basis, which enables SMBs to pay only for the resources needed and further disburdens their budget.
Many modern CIOs/CTOs have recognised the value of such offers and this has led to some major transformations in SMBs, especially those that are not strictly focused on the IT. Transferring IT responsibilities to external parties means fewer worries about server configuration, maintenance and monitoring, which allows companies to focus on their key area. Furthermore, the access to powerful software tools, which has previously been expensive and thus available to large enterprises only, is now open for smaller organisations as well.
By introducing latest technology tools at low prices, SMBs have more opportunities to re-invent their business and this is why cloud-hosted solutions are often targeted precisely at them. David S. Linthicum, an internationally recognised cloud computing thought leader and a SVP at Cloud Technology Partners, on many occasions discussed the benefits of the cloud for SMBs. As quoted on the Microsoft's Business page, he believes that the cloud can be a major game-changer in this sector:
"I don't have to continuously purchase hardware and software to keep up with capacity requirements. Cloud computing provides you with the ability to expand or contract the number of resources you're leveraging. Thus, the spend on technology – which used to be a major capital expense for even small businesses – now becomes an operational expense. The biggest benefit of cloud computing is agility, the ability to change, to adapt to the emerging needs of the business."
However, there is more to implementing cloud solutions than simply cutting the IT costs. Cloud hosting is a path to some large-scale changes in SMB ecosystem because the variety of offers available is large enough to cover the needs of almost any business. Therefore, regardless of their key business area, SMBs can and do use the cloud as a tool for enhancing communication, collaboration and general productivity across different departments. Earlier in January, Microsoft reported that in the previous year there had been a 150 percent increase in SMBs adopting the Office 365, which is one of the facts that speaks for the popularity of cloud-based services in SMB environment.
Collaboration and communication tools are probably the first point of encounter between SMBs and the cloud because they are cheap and require little to no technical skills to be implemented. Nevertheless, they are often the first step towards a wider cloud adoption and transition to CRM or HR software tools, which are yet again a way to transform traditional business processes and make them more efficient.
Cloud Adoption Rates in Australia
The expansion of the cloud has started in North America, but most world regions soon followed this trend. When it comes to cloud adoption in Asia-Pacific region, the rates steadily increase, which is partly influenced by the fact that various organisations have encouraged this shift.
In Australia, the awareness of the leading IT trends, including cloud computing, is definitely on a high level, considering the rapid growth in the number of cloud users, particularly in SMB environment.  After the government itself has started encouraging this kind of innovation through the National Cloud Strategy, many small organisations in Australia started seeing the cloud as a precondition for a faster development. The region has embraced the cloud in most sectors, with SMBs acting as its major devotees.
As reported by Angus Macaskill from ZDNet, Australia and New Zealand have become the fastest-growing region in terms of cloud adoption, with 72 percent of businesses that currently use it. By comparison, the Asian market, which was earlier seen as the biggest potential market for cloud development, has reached 66 percent of users in 2013.
Considering the numbers above, it is obvious that Australia is among the regions with the highest understanding of the cloud. This is definitely a good sign of the country's economic stability and an implication of a fast development over the next few years. Since SMBs are among the major contributors to this growth, it may be interesting to consider how they are using the available cloud offers.
In the Internet era, when all the business information and important contacts reside online, it is essential that companies establish a stable long-term strategy for expanding their web presence. As marketing shifts towards digital media channels, both B2B and B2C communications increasingly move online, forcing businesses to invest greater efforts into building corporate websites. Correspondingly, the interest in the latest trends related to web hosting offers and plans has substantially increased over the last couple of years.
Since one of the factors that can determine a website's success is choosing an appropriate web hosting provider, this area is obviously a topic of interest for SMBs and so is the emergence of cloud web hosting.
Cloud web hosts have made things much easier (and much cheaper) for SMBs when it comes to jump-starting a website or migrating existing databases to the cloud platform. The reason to consider web hosting in the cloud is proven performance, with maximum uptime and minimum latency. Moreover, an important advantage of this type of hosting is resource scalability that can bring many benefits to businesses that expect gradual growth.
After deciding on what it is exactly that they want for their website, SMBs can choose the most appropriate option and start their cloud experience. A website hosted in the cloud is backed up by multiple servers, which means that even when unusually large amounts of traffic are sent to it, it is less likely to go down. Additionally, cloud hosting enables businesses to pay for performance, which does not require them to pay the full price throughout the whole year. This gives them a possibility to scale bandwidth and storage resources as needed, and is especially convenient for businesses that expect large amounts of traffic only at certain periods of the year.
Therefore, for those who might need such an option, cloud web hosting may be a way better solution than dedicated or shared hosting. The companies who have more than one product may also find this option appealing because it represents a cheap platform for running multiple websites, while at the same time providing 24/7 customer support.
Communication and Collaboration Tools
Many business experts would argue that professional communication and collaboration are the areas where cloud hosting made a true revolution. Instead of exhaustive email correspondence that used to be an integral part of almost every project development, companies can now introduce different cloud-based tools that largely facilitate file management processes. Once sent to the cloud, the important documents, spreadsheets or presentations are available to all the team members anytime, allowing them even to view and edit files simultaneously.
With the ability to sync specific folders across multiple devices or even share whole desktops, team members get a real-time insight into the latest changes and collaborate more efficiently. They can also track file version history, leave comments or assign tasks to one another, which improves communication between different departments in the company or with external collaborators and partners.
These possibilities have an obvious productivity potential but they have also created a space for introducing BYOD or work-from-home policies that are also important trends in modern business. Probably the most appealing feature of these tools is the fact they are simple to set up and use, meaning that there is no need for organising staff trainings, as is the case with some more complex software programs.
Other Mission Critical Applications
Besides generally improving the way company data is stored and transferred, cloud hosts have also facilitated data analytics, customer relationship management and other key business processes. Whereas complicated ERP systems are usually an investment only large organisations can afford, SMBs can profit from integrating specific software programs that are available at lower prices.
Though SMBs may or may not have a large customer database, communication with their prospects and customers can be quite complex because the people nowadays use multiple communication channels – from social networks to mobile phones and emails. Therefore, it can be a tough task for a SMB to get a real insight into their loyal and potential customers, which increases the need for advanced CRM tools.
Cloud hosted CRM software programs such as Salesforce.com, Zendesk or Desk.com, along with different accounting and bookkeeping apps, help desks, online job and project management tools have become available to a wider number of organisations on a pay-per-use basis, which is essentially the cloud's credit. The key power of these apps is the fact they provide just enough resources for a company to make all their customer communications smooth, while at the same time being budget-friendly.
How Australian SMBs Use the Cloud
The three types of cloud-based tools described above appear to be the most popular ways for SMBs to make use of the growing cloud power. Just like all the other cloud-oriented countries, Australia follows global trends when it comes to adopting business applications. According to 2013 Annual Prallels SMB report, Australia is among the developed countries with mature cloud services, where the most popular SMB cloud applications are the following:
1. Hosted communication and collaboration – CAGR: 61%
2. Business applications – CAGR:  40%
3. IaaS – CAGR: 36%
4. Web presence and web applications – CAGR: 27%
The Parallels report examined the worldwide cloud adoption trends and gave an all-encompassing insight related to the Australian SMB market. This research is valuable for understanding current business demands in Australia and should serve as a guide to major cloud hosts in the region.
Conclusions
With all the data provided above, it is clear how greatly the SMB setting is affected by emerging cloud-hosted tools and offers. The influence of emerging technologies over contemporary business is obviously a significant topic not only for business owners but for cloud vendors as well. The insight into end-users' cloud behavior should be a motivation for cloud hosting companies to further adjust their offers to  the demands of their clients, and thus create a better ecosystem for growth on a larger level.
When it comes to Australia, this region clearly shows a great understanding of the fact that the cloud can be a path to innovation, and readily explores the opportunities. The possibilities are indeed numerous and only with the thorough knowledge of the emerging cloud systems can a company get what it really needs for business improvement. Therefore, it is important to further discuss the major trends related to SMBs and technology innovation in order to develop collective consciousness of the best growth possibilities.