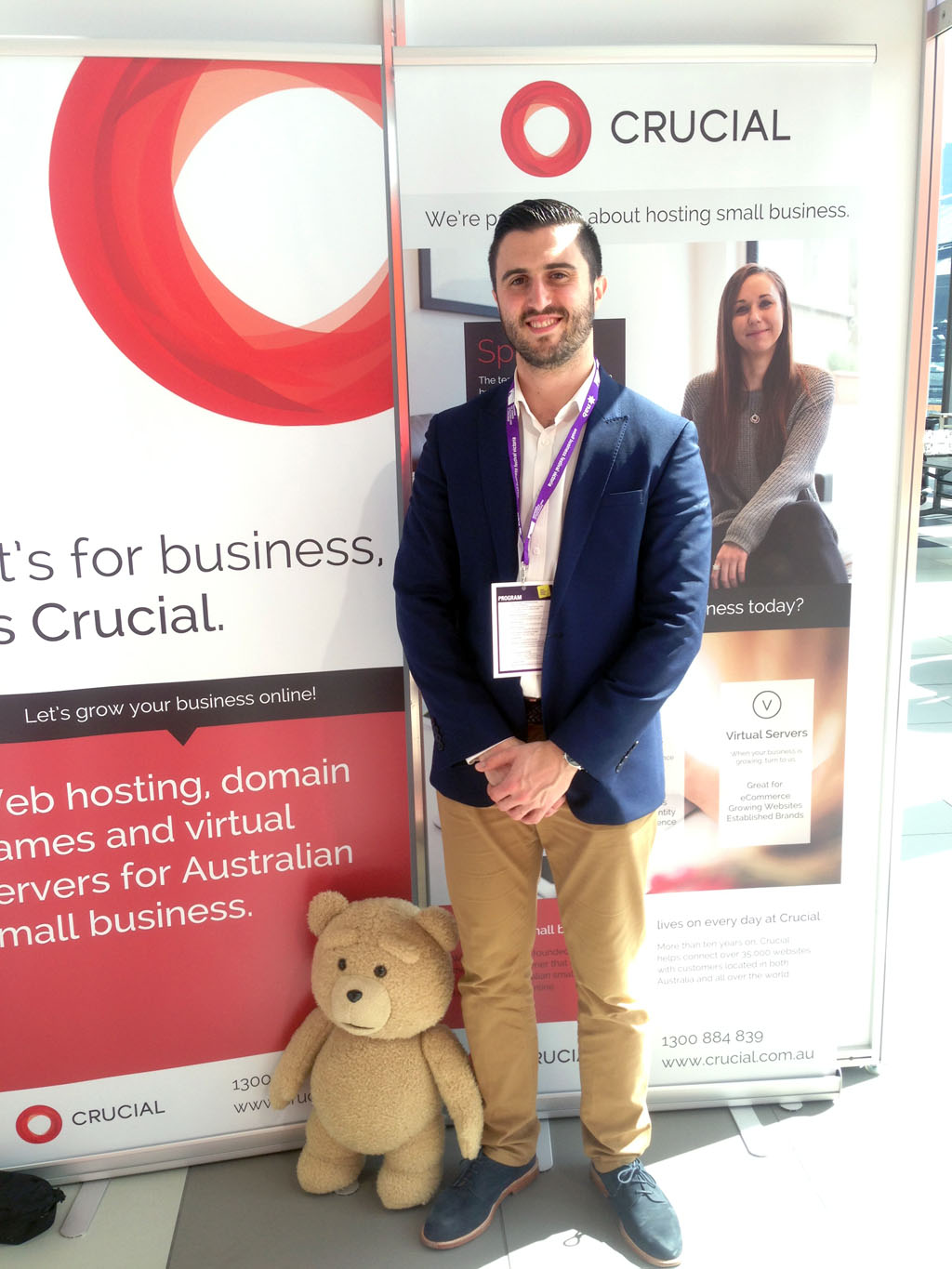 Crucial's Day Out at Small Business BIG Marketing Victoria
---
On August 28, Myself, David and Harry from the Crucial team visited Melbourne for Small Business Festival Victoria. Crucial were given the opportunity to exhibit at the event, which was a fantastic experience for our team.
The event was flooded with hundreds of small business owners wanting support, inspiration and the boost they need for their businesses. With businesses on show ranging from SEO companies to Corporate Social Responsibility strategists, the floor was filled with a diverse range of businesses owners and exhibitors.
The day consisted of a few coffees with our early rise, the preparation of goodie bags and stall set up, with Ted (our company mascot) leading the pack, we were ready to go! At the Crucial stand the team were able to meet many different inspired individuals, many prompted with challenges of getting their business online, launching their idea or just looking to improve with their current online situation.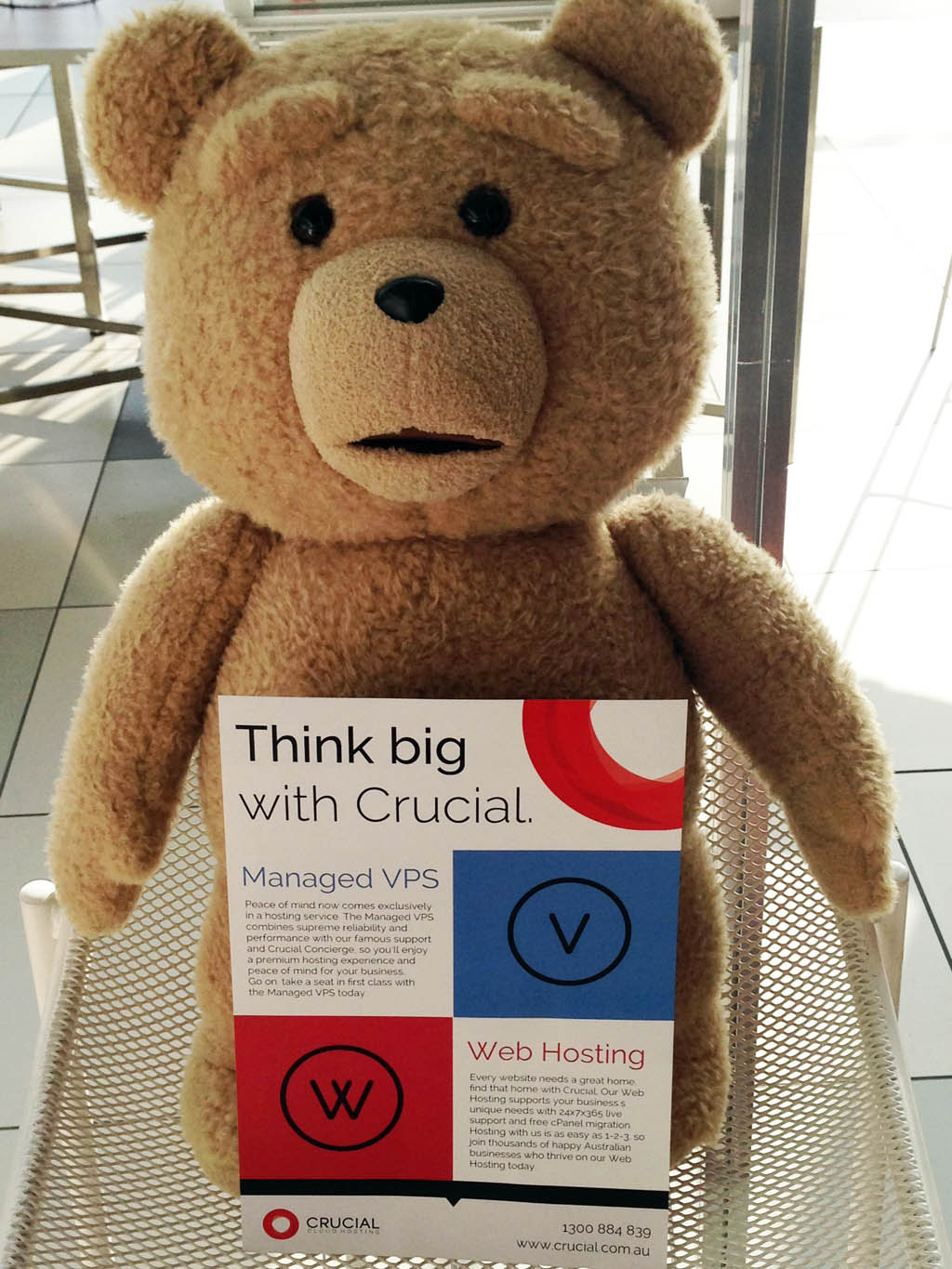 Ted, the company mascot.
Getting to know these business enthusiasts was a great opportunity to gauge honest feedback from business owners, really receive their perspective on what they really need from a web hosting provider.
Our COO David Murray attended the event, "we are happy with the direction we have taken, enabling inspired Australians with the assistance and support they need to launch their idea on the world wide web." Furthering this sentiment David also stated "The hurdles what Aussie small businesses face were clear and Crucial's relaunched website, new product suite and branding were the perfect recipe for the challenges Australian small business face today."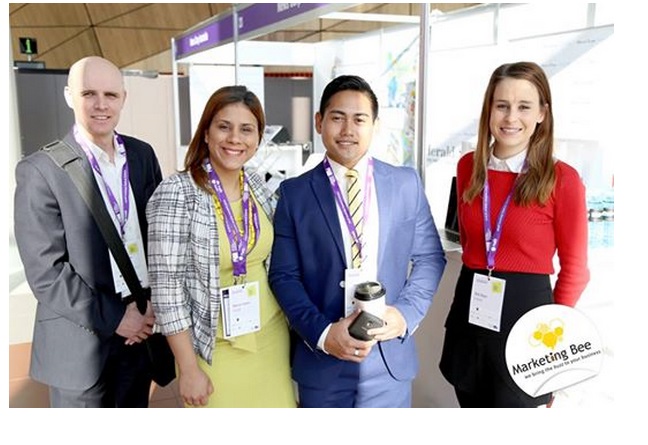 The Marketing Bee team and Deb from Crucial.
Teaming up with Online Marketing Gurus and Marketing Bee, we also gave away a massive prize pack for anyone who dropped a business card in the bowl. With a total value of over $4000, including three months of Managed VPS Hosting, a brand new WordPress website from Marketing Bee and SEO for your brand new website from the Online Marketing Gurus, the competition really took – a lucky winner awaits this fabulous prize!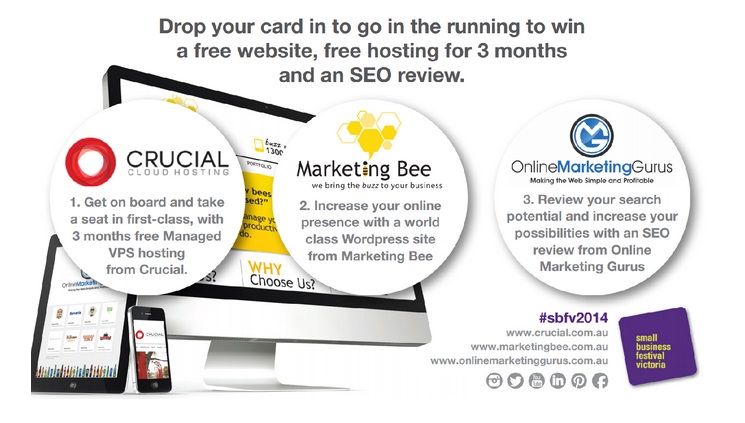 We'd like to thank everyone who stopped by and had a chat with our team, we had an absolute blast and hope to return next year!