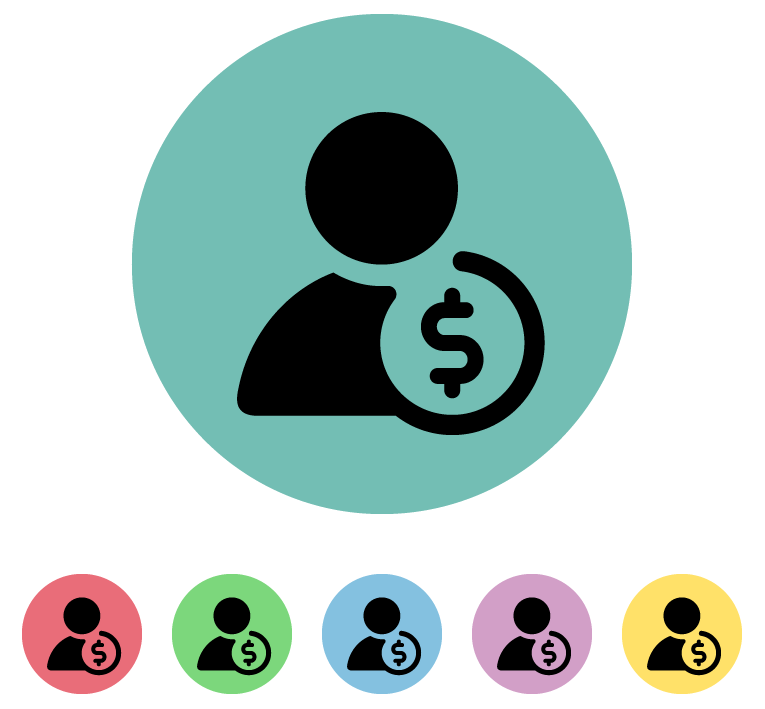 How to Build an Affiliates Program in 10 Easy Steps
---
This post is brought to by Australian web hosting experts, Crucial.
We see loyalty and affiliate programs quite frequently in larger organisations, but does it have the same appeal to smaller businesses?
Have you ever purchased something and been complimented on it, then told them where to buy it? What if you were rewarded for sharing the information about where you bought it from? This is a great example of how an affiliates scheme works.
Generating leads and advertising can be extremely expensive and quite often small businesses do not have the budget for it.  Your affiliates program becomes a way that you can reward your brand ambassadors for supporting and sharing your brand with others, without actually dishing out money. So how can I create an affiliates program that works for me?
Here's how to build an affiliates program in 10 easy steps
1. Decide what type of program will work for your business
Your affiliates program should support the growth of your business. What products/services do you offer? How can you share you business, and how will your brand ambassador share this?
Explore your options. When you build a model don't be shy to use a lot of data and play with numbers. Understanding what will give you and your affiliates the best results is so important.
2. Set the goals you want to achieve
Your goals should be both long term and short term goals.
Have you had an affiliates scheme before? If so use comparative data from that to determine your goals. If you have not had a program in place you can generate SMART goals for your program – Specific, Measurable, Achievable, Realistic and Time-framed. These should be used when creating these goals.
Always remember the purpose of the program, whenever you make decisions or have open discussions start with your purpose, it allows you to clearly identify with why you are doing it in the first place.
3. Create an analysis of direct and indirect competitors
You should always be aware of what the market is doing around you. What has worked and what has not. Keep in mind markets are highly dynamic, and collection of the data regularly will allow you to determine changes you may need to make to your program in the future.
You will need to offer your brand ambassadors something rewarding and appealing.
4. Decide on an affiliates program or software to use
I would strongly suggest finding a system that suits your business need. Being able to have a reporting system is very important. We selected iDevaffiliate as our portal, research before you purchase keep in mind the following:
What cart integration you will need.
Is the portal easy to use for both yourself and your affiliates?
Does it offer different marketing materials for your affiliates
Does it offer reporting systems.
Depending on the rewards scheme you want, does the portal support this? Recurring or once-off?
How do you want to pay your affiliates, does the system support this? By Australian law to pay your affiliates you must have GST included and an invoice. Does this system support this. Selecting a universal system is important, some international system do not support this.
Security – is the system secure. Can you host the system yourself by purchasing the license. Hosting your data in Australia will secure and protect your affiliates personal information.
5. Create a landing page on your website
Your messaging will need to be clear, advise on commission they earn and include the terms of service.
6. Create a terms of service
An important legal step for every business.
7. Test your system
Make sure that rewards scheme works and is responsive to your cart integration. This can be a very time consuming process however is a high priority. Leave yourself ample time between testing and launch so you can ask questions and overcome any challenges you may have.
8. Write your customer communication
You need to communicate your program to parties of interest in a way that they will respond to. This means the language your use, the channels you use and your key messaging.
At Crucial our program has been developed for our ambassadors whom we consider partners, hence the development of the Partner Program. We used social channels and email marketing to reach out to our ambassadors and communicate the new and more rewarding program.
Create a mailing list and contact parties that would be interested in the program.
You love your business and your brand ambassadors love your brand too, you should get them excited about the program and the benefits of joining.
Create social communities where your communities can share information and support each other.
Announce your launch of your program – whether this is emails, word of mouth or a PR release getting work out to your customers and community will support the growth of your program.
9. Request feedback from your affiliates
Getting feedback from your ambassadors is fundamentally important, it will allow you to grow and make modifications to your program. Your brand ambassadors want you to succeed, listening to their feedback will allow you to continually improve the experience you are providing.
10. Take care of your ambassadors
Manage your programs, keep in touch with your affiliates. Support them with information, events or even drop them a line to see how everything is going, they are as important to you as your staff.
Summary
There you have it, 10 easy steps to support your business growth and reward those you love your brand as much as you do.