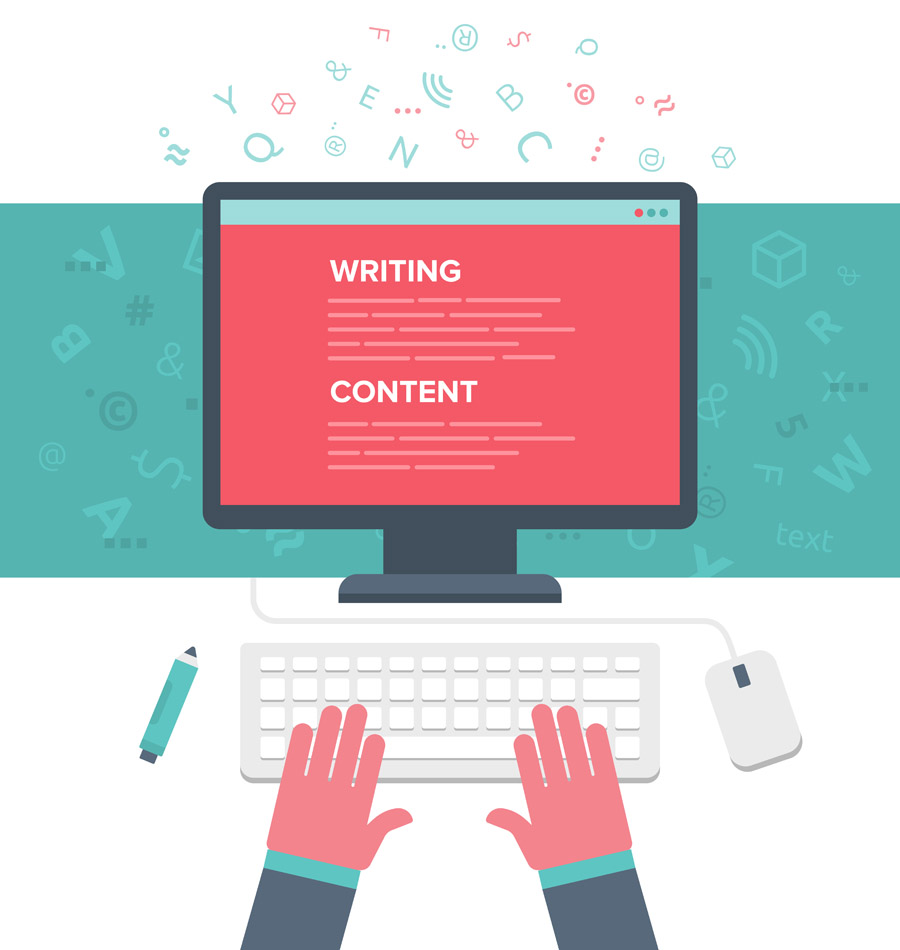 Your Content is King
---
Your online content is the veins that run through your business, its forms touchpoints by which you can engage your customer base in a meaningful way.  The more frequently you connect with people online, in an engaging, relevant way the greater the chance they will buy from you.
Your website on any device, has become the proof point of your brand, often being the first place customers will connect with your business. Your content can come in many forms be it text, video, a blog, service information or perhaps your 'about you' section play a pivotal role in how you engage and motivate people to do what your would like them to do.
Providing content that is thought leadership or perceived to be an authority will have a more influential power over the behaviour of their followers and readers.
This content is also the Google juice which helps you rank better in search engines, so your business can be found online. Supporting this content by utilizing social media channels such as Facebook and email enables you to extend the reach of your content, positioning your brand and your unique story within your relative market.
The challenge today is everyone has their own unique path to purchase and consumers are empowered to make the best choices, supported with extensive information on the internet, now connecting with and converting customers is harder than ever.  The internet delivers a highly dynamic and competitive marketplace for any industry, making it harder for businesses to stand out. Content is a way for businesses to connect with customers, creating a strong content strategy gives businesses the opportunity to get ahead.
What is a content strategy and why do you need one?
Your content strategy is the planning of how you will successfully invest in your online content. This being the content you produce, frequency of the content release and the channels you use, it is the ability to create processes to execute this effectively.
Your developed plan will ensure there is a solid business case for investing in content and that you're able to create content that truly adds value to your customers. The content you produce should always be aligned with business objectives and support the goals you wish to achieve.
Producing a high volume of content is a time consuming process, there is risk of investing lots of time, money and effort into creating content which will not achieve the desired outcomes. Developing a strategy that aligns with your business goals and consumers interests and needs, will determine the success and reach of your content, so planning is fundamental to your success.
Today your content strategy is the centrepiece of your online strategy as it can achieve multiple business objectives and influences how you get results from SEO, SEM, it defines your social strategy and how you leverage email. It is also fundamental to guiding how you tell your brand story through the content your write – so goes beyond just being part of your online strategy.
Creating an effective content strategy can be a complex and time consuming task and requires engagement throughout your business, the Connect event will give me the ability to provide the framework and processes to ensure your business achieves the best outcome.
A video of my presentation will be available on Crucial's YouTube channel on October 25 – stay tuned!
More from me:
An Interview with ex-Google Guy and Digital Aficionado Jasper Vallance