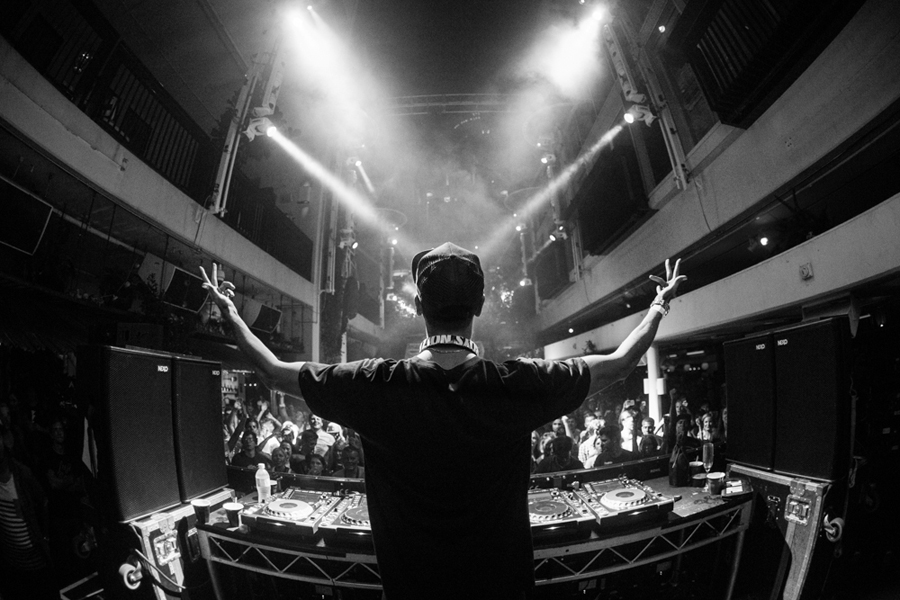 How to Snag Your DJ Domain Name in Just 5 Minutes
---
Photo courtesy of www.electronicmusicconference.com – check out their website for details about the December conference in Sydney!
It's getting pretty damn competitive these days to come up with a creative DJ name let alone one that's not taken.
Availability though is what makes it really easy for your listeners to connect with you via various channels. SoundCloud, ToneDen, Youtube, Facebook and most importantly your domain. We've heard some horror stories of DJ's not checking if their domain name is available or even worse doing all the ground-work to register a few channels only to find out www.mydjname.com is already taken by someone else.
A good tip a DJ gave us recently we think works quite well if you're starting out…
"What we did was just shortlist a whole bunch of names over the course of two months while we were producing – we ended up with over 60 potential names. We kept refining these to make sure we ended up with a list of about 10 or so that we liked. After that the first thing to do is social. We used the awesome service namechk to check what social media profiles had been registered first. If any of our favourite names didn't have a soundcloud/facebook/instagram account straight off the bat it was ruled out.

Once we'd worked through those we then looked at domain names to make sure we had covered all based. In the end we landed on just two names and from that point it we agreed and it was easy. The good thing about checking availability was that it really forced our hand to rule out names. We understood the importance of search engine optimisation and having all the social media handles we wanted so people would never be confused and we'd rank better on Google hopefully!"
Enough talk – let's check if your domain is available in a few easy steps.
1. Check if it's available!
You will need to check if your selected domain names is available. The easiest way to check this is on our website, simply enter in your domain name at the bottom of the page, select the top level domain (.com.au, .net.au, etc.) and click the orange arrow.

On the next page click the blue 'Check Availability' button. You will then know if the domain is able to be registered or not. If you want to check against multiple top level domains (e.g. .cc etc), you can use the Bulk Domain tool by clicking on the 'Register Multiple Domains' button – for most artists though you really just want to make sure you have your .com or .com.au. If you are interested in a .au domain you might need an ABN or something else. We've got more detail outlined here.
2. It's available. Sweet! Let's register it before someone else does.
If the domain name is available you can register it by selecting a registration period and clicking 'Continue'. Australian domains such as .com.au can only be registered in two year periods. We're going to assume you're probably after the more popular .com domain at this stage so lets work through that.
Step 2.1 – Select how long you want the domain for and click continue. From the drop-down select the period you would like to register it for. Given .com domains are pretty cheap it's usually good to register them for a period greater than 3 years.

Step 2.2 – On the next screen just click continue unless you know what name servers are. Nameservers point your domain name to the location of your website or hosting. If you would like to use custom nameservers, enter them in the fields below. By default, new domains will use our nameservers for hosting on our network.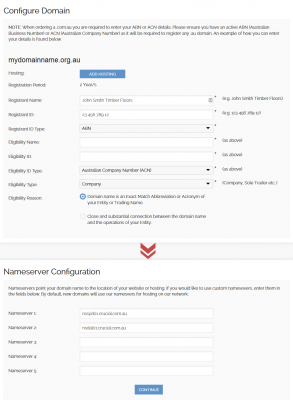 Step 2.3 – Almost done, just fill in your contact details and accept the T&C's. On the next screen you will need to enter in your information to create a Crucial account, this is skipped if you already have one (just make sure you are logged in). Select a payment method, and click the blue 'Complete Order' button to submit the order.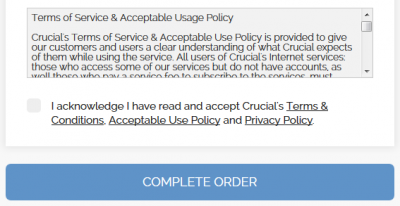 3. Pay for the domain and you're done!
Provided all the information given is correct and the domain is available, this should be accepted and you will have a brand new domain name in a matter of minutes. If anything is weird we'll get in contact with you.
Don't forget to check out our article on how to point your domain to your Soundcloud/ToneDen music profile or any other site you would like – you'll need hosting for this but it's all explained here.