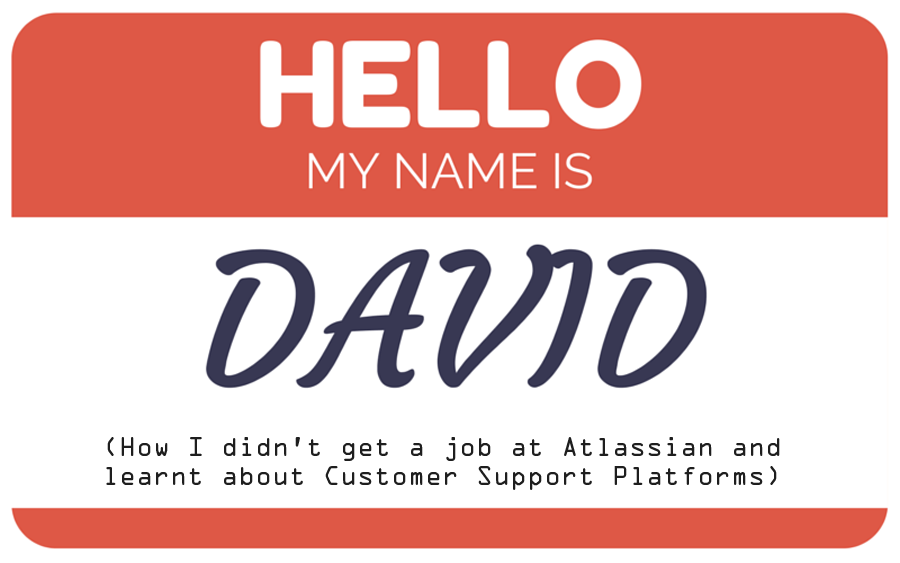 Zendesk vs Kayako vs Freshdesk: A Support Desk Comparison
---
Back in the summer of 2013 I got that 'three-year job itch' with my current role and decided to apply for a 'Risk Manager' job at Atlassian.
With close to 7 years experience in Risk Management I was certain I had a fighting chance. I pulled out all stops – designing risk management plans, with the little info I knew about the organisation, that I took into the interview and called in every favour I could. After a gruelling 5 month application process and multiple interviews/tests I narrowly missed out to one other candidate. Undeterred, I hit the interviewer up for feedback – quite succinctly he said "you're clearly the specialist when it comes to risk management but we'd like someone who might have dabbled in sales and support functions as well to see the other side of the coin".
After a few 'un-celebratory' beers, I decided to take the punt and throw myself into the deep end of customer support. Provided an opportunity to join one of Australia's oldest start-ups and web hosting provider Crucial in February 2014, I was excited to improve the overall customer experience.
Data-licious
Day 1 at Crucial the first thing I realised was the reporting from the current customer support platform, Kayako, was pretty lack-luster. It was a butchered version of SQL (called KQL) which whilst incredibly powerful was completely alien to someone like myself who likes to drag and drop stuff on pretty interfaces.
Oh and also from here on in let's loosely define a Customer Support Platform as any application that allows you to manage interactions with customers and provides some degree of workflow for staff to resolve.
"What gets measured gets made."
Digging a little deeper it became really apparent that whilst Kayako may have been powerful and feature rich the user experience or usability was hindering Agents really opening up the hood on things. Things like automations, macros and triggers were heavily under-utilised i.e. if they couldn't figure out how to use it or it wasn't easy to use we were really only using 20% of the platforms capability.
We did have a really great deal on pricing with Kayako so it was going to be tough sell to the Board for a new platform that would always result in a cost increase.
A Sea of SaaS: What's out there?
When looking at Customer Support Platforms there is A LOT of options out there. Without drowning in hundreds of smaller, less-polished options we opted to evaluate the most established. The best ones suited to small to medium businesses in our opinion were:

Note: We evaluated Zendesk Enterprise and Plus separately due to the cost and feature differences – this is explained later.
Begin With The End In Mind: What did we need to solve?
Good old Stephen Covey was right – before we dived into evaluating features we stepped back and thought if we could design the perfect solution what would it look like? Our top benefits to deliver with a new Customer Support Platform:
The Top 3
Improve response time and time to resolution – the biggest driver of all, we wanted to improve our overall customer response time with a shorter time to resolution.
Make it damn easy for our staff to use and improve – a big one for us since our guys do over 4000 support requests a month! We might as well make it easy for them to do their job and empower them to enhance the platform overall
Powerful reporting to inform decision making – what we quickly learnt in customer support is that you need data to drive decision making around everything… when to schedule agents, what's our customer satisfaction for this week, how can we escalate poor tickets automatically or ones outside our internal SLAs.  The key once you have this data is knowing when to stop, talk to some humans and trust your gut.
We had a few other usual suspects in the lineup which we'll call "The Next 5".
The Next 5
Improved interface for customers to manage their tickets – We were looking for a better portal for our customers. This didn't make the top three because we believe that customers would prefer a timely response and resolution over a pretty interface but user interface was still important to us.
Billing System Integration – Integration with our billing system would allow quicker customer identification and verification for tickets. We would also have client info, domains, products viewable from within a ticket.
Useable and easy to maintain knowledge base – This was almost in the top 3 for us. This isn't about pushing work back on our customers but empowers our customers who prefer to self-service support their needs. We also wanted to focus on building out great guides for our products beyond just servicing support requests.
Increase our "one-touch resolution"– Customisable ticket forms (e.g. how a customer submits a support request) will provide agents with the information they need to resolve support enquiries with reduced follow-up.
Consolidation of support channels – With the rise of social and mobile there's alot more ways for customers to interact with support. We wanted a platform that would support us now and with our improvement plans. We specifically looked for support with:

Social Media (Facebook, Twitter)
SMS Notifications
Voice and Phone Support
Advanced API support
Selling it to the Board
Our assessment of all the options aimed to be fair and objective. The best way we thought to propose this was to stack up the features, do extensive testing (e.g. signup to all the free trials) and present the options – we're all data heads in IT after all.
The Comparison: Features
The Comparison: Ratings
Option A 'Zendesk Enterprise'
Whilst the most expensive option, Zendesk Enterprise provides the greatest level of customisation, depth of reporting and superior execution of the features found in other options evaluated.  Zendesk, regardless of plan, is also the most user friendly. A really cool feature that is included is Net Promoter Score (NPS) integration that is a great tool used to track customer support performance. My score: 8.5/10 – Winner!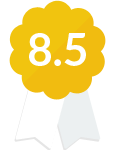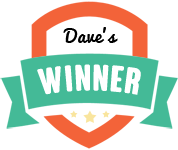 Option B 'Zendesk Plus'
Whilst including many of the core features of Enterprise, it did not support Multi-Brand or view-only agents, two key features which support future business growth and manage costs respectively (light agents provide significant cost savings). The upside of this option is that there is a reduction of costs of approximately 30% from the Enterprise plan. My score: 8/10.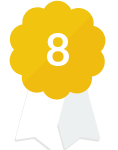 Option C 'Freshdesk Estate'
The lowest cost option of the new alternatives was attractive, however it lacks the polish and integration (i.e. API) capabilities of Zendesk. It includes several features found in both Zendesk options however the functionality and usability is severely limited in comparison – particularly from an Agent perspective its usability is a little less polished. We identified an increased risk with Freshdesk as a less established platform (they hadn't been around as long) however they have shown to be quite development agile. They are also based in India. My score: 8/10.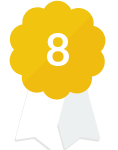 Option D 'Kayako'
While the lowest cost by far, it lacks seriously in the the user experience department and based on our current experience makes it very difficult to easily extract reporting data to help drive decision making. Additionally it does not integrate with any wallboards straight out of the box. My score: 6/10.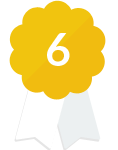 Digging a little deeper on the Enterprise plan
The specific benefits we proposed to our Board regarding the Zendesk Enterprise plan were:
Multi-Brand – Allows us to manage both our US and AU businesses from the one customer support platform. [BENEFIT OF HINDSIGHT: This functionality once we dived deeper is pretty feature poor. Check the recommendation and reflection section below.]
Advanced reporting –  In-depth functionality through GoodData. Enterprise supports hourly reporting and app integration with various reporting tools including Geckoboard, which will provide a real-time wallboard to motivate and drive agents.
Native Net Promoter Score Metrics – NPS is currently in Beta and will be likely included on Enterprise only. NPS allows us to touch base with our customers to find out how likely they are to refer us.
Launch Guidance – Approximately 20 hours of on-site guidance and support to expedite the migration plan and set up automations, triggers and all required reporting around SLA's.
Grandfathered Pricing for Life – Ensures all future features will be available without upgrade requirements or cost increases. This is only applicable on annual terms.
Unlimited viewable agents – allows for all staff to access Zendesk whilst only incurring licensing costs for front-line agents involved in direct customer contact.
Recommendation and Reflection
In the end we proposed to our Board that the Zendesk Enterprise Plan was the best fit for our business. In retrospect we may have gotten by with the Plus Plan however we are currently using most of the Enterprise features and also typically receive early access to beta features which is great. A few things to point out that we think Zendesk still really need to improve on:
Per hour scheduling – Currently Zendesk only allows you to specify a date when you would like a ticket to come back into the actionable queue (e.g. something to do on the ticket today). We really require per hour scheduling for our business and it's a big one for us.
Multi-brand that works – The Zendesk team are WELL aware of this one, the grapevine seems to say they've completely overhauled this and will be releasing a beta around November 2014 however if this is a deal-breaker for you I'd strongly recommend holding out. I haven't evaluated any other platforms on this so to be fair there could be better competition out there.
Bonus Points:

What about a wallboard?

We have a cool thing around the office called Bonus Points – essentially it's the stretch goal for any task or activity. For our customer support platform, the bonus points were we wanted out-of-the-box reporting to a wallboard that was super easy to use, customisable and helped bring our key metrics to the front of mind for the team/business. There was really only two contenders we found worth evaluating which was Ducksboard and Geckoboard.

For us this just came down to price and what was on monthly billing terms since both worked with Zendesk, offered similar features and were easy to use. The two plans we compared were:
Geckoboard Startup Plan – currently $59 billed monthly
Ducksboard Professional Plan – $49/month billed monthly
We also asked our Zendesk Account Manager what they use internally and this turned out to be Ducksboard! Done deal.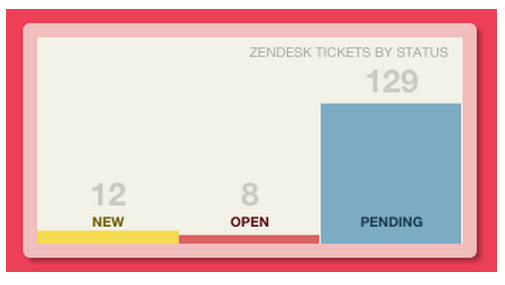 Happy hosting from your friendly team at Crucial. Don't forget to like us on Facebook, follow us on Google+ and chat with us on Twitter!
Shout-out
I just wanted to say thanks to James Slattery and Paul Bichsel at Zendesk for putting up with my thousands of questions. To Zendesk's credit they have Australian-based sales reps who are really helpful and more than willing for coffees to share their knowledge. For small Australian providers it really helps to have a local presence.