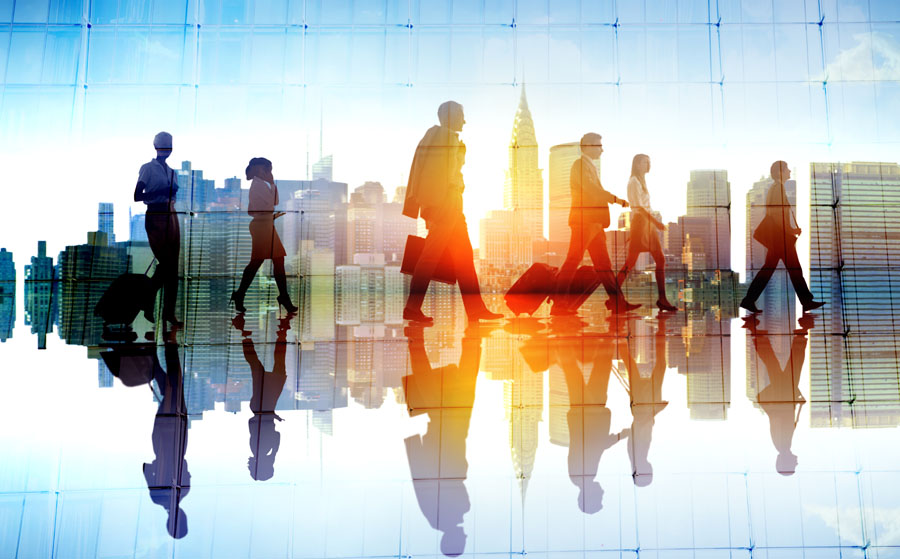 Whitepaper: How the Internet Transforms Australian Business, Education and Healthcare
---
Whitepaper by Crucial Research
December, 2014
1. Introduction: digital dailiness
When the Internet first entered our daily lives, an average person could not make realistic predictions about the extent to which it would change the ways we communicate, collaborate and do business. At the beginning, even some major organisations failed to assess its potential and adjust their processes to people's increasing digital dependency.
Even today, many organisations are trying to resist the change and remain loyal to traditional resources for doing business, or providing educational, medical and other types of services. This is the case with many small businesses around the globe that still do not recognise the value of having an online presence. Moreover, there are still many education professionals who refuse to implement technology into classrooms and provide their students with real-life knowledge.
Certainly, however, many regions of the world lack financial resources or organisational knowledge necessary for implementing recent technological inventions. Yet those that see the Internet as a new information delivery platform and make it a focus of their development strategies, are likely to make significant progress in all relevant fields.
The age we live in is the age when astonishing portions of our daily activities take place online. From the most trivial ones such as checking a weather forecast and making a shopping list, to making academic plans and achieving professional advancements, almost everything is or can be done via the Web.

Once it has become clear that the 21st-century economy would rely on the Internet, different industries started moving their activities online. Nowadays, most traditional IT infrastructures are fully or partly replaced by cloud-based resources, while collaboration and communication processes frequently involve mobile devices and cloud collaboration tools. Besides this, even some conservative industries embraced new business models and started offering a wide variety of services or information online.
Such a behavior naturally led to some major transformations not only in business, but also in industries such as education and healthcare.
In Australia, all the major internet trends have already demonstrated their innovation potential. Some notable examples are cloud adoption rates and mobile policies that seem to have taken Australian businesses, education and healthcare institutions by storm. Thus, both end-users and service providers now have a variety of possibilities that are created not only by the expansion of the web, but also by the Governments efforts to enhance Australia's digital economy and innovation.
Among the measures introduced to pave the way to innovation in Australian institutions are the Government's Digital First and Cloud First strategies, which enabled easier adoption of digital tools in different industries.  There are now sets of reference materials for both novice internet users and enterprise adopters, the goal of which is to ensure Australian organisations would make the best of the tools available online.
Therefore, it is unsurprising that Australian organisations are seeing important benefits from such incentives, which help them gradually replace some outdated methods with advanced tools and efficient strategies.
To view the full Whitepaper please enter details below.