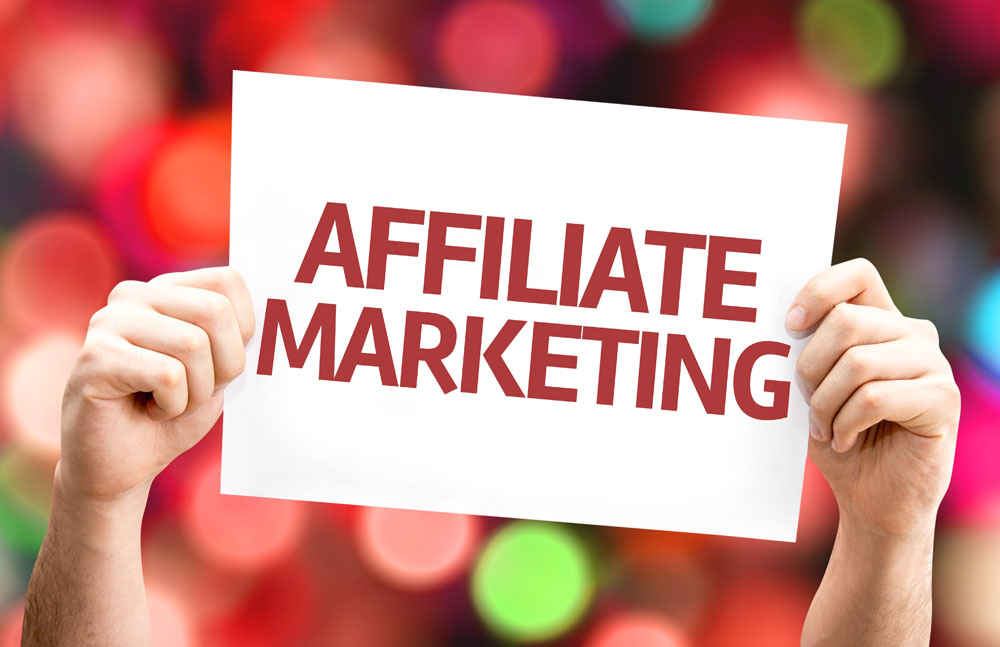 What You Need To Know About Affiliates Programs
---
Over the recent years, a new trend is emerging that favours affiliates programs over loyalty programs. You may have heard these words been used before, but maybe their meanings and features never fully resonated with you. So what is an affiliates program, and, in particular, what's all the fuss about Crucial's Partner Program? Let's find out.
What are they?
An affili-what? And why am I becoming your partner? Well, an affiliates program is essentially a customer program in which individuals can earn rewards from the company involved by showing a particularly different sort of loyalty. Unlike a loyalty program, being a part of an affiliates program doesn't mean that you should bow down to the same company and continue to use their products because of their reassurance that they're rewarding you.
Affiliates programs reward you for referring others to use products or services under the company's brand. Basically all you have to do is recommend a product or brand to the three F's in your network: family, friends, followers. For every referral that purchases a product, you are rewarded — so it's not an "earn as you spend" model, but rather it's more of an "earn as you refer" one.
As an example, members from Crucial's Partner Program can earn from $50 to $150 depending on the type of product purchased by a referral — that's 2½ to 7½ months of free standard web hosting. As Australia's best value hosting affiliates program, the Partner Program is available to anyone (you don't have to own a product to refer), and registration is free.
How do they work?
"All you have to do is recommend a product or brand to the three F's in your network: family, friends, followers."
As my good ol' pa always tells me, "there's more than one way to skin a cat". Essentially, in reference to affiliates programs, this means that there isn't necessarily one way to earn rewards. There are various vessels of letting others know that you think a product or brand is top-notch, one being the simple share. Sharing is the biggest form of information distribution in the modern online world. Anything that is shared on Facebook, Twitter, LinkedIn, or Google+, can with the click of a button, be shared to a whole new audience — and like a meme, it multiplies continuously.
Referring an individual directly to a company is one of the most effective ways — word of mouth, email, text, you name it. Just mentioning a company or brand that you're satisfied with can make someone else think about the idea, so that it can develop into a decision — "if Joe Bloggs was happy with them, then maybe I will be too".
In terms of our Partner Program, we can provide you with some snazzy marketing material for your website to spread the word. We offer a range of badges, banners and links that you can play around with. Once your website is all decked out, all you need to do is refer sales and you will start earning commissions!
Earn rewards whilst helping Australian businesses succeed online with Crucial — you could find yourself running your website on a new MacBook Air… No way.
Yes, way! With uncapped commissions and no minimum payment threshold, earn with the Partner Program and you could win a Macbook Air, but be quick, it ends June 30.
For more information on our Partner Program, you can visit our website or have a read through our Partner Program Handbook that outlines the whole shebang.
How do I become a good affiliate?
One simple Google search can give you dozens of ways on how to be a good affiliate, but it would take you a while to scrounge through the websites in order to understand it all — you may even have to resort to Page 2. Here are a few of our tips and tricks to the 'new-age' loyalty programs — affiliates programs.
Find your niche — Essentially, to be a good affiliate is to promote a brand or certain brands that you know an audience will appreciate. Find something that you understand and are passionate about, and start promoting.
Get online — Purchase a domain and build your website. Get yourself on the Internet with some web hosting and sign up to an online affiliate marketing program — of which there are plenty.
Get promoting — Start creating content for your website/blog and let your audience know that you're a seasoned expert. Meanwhile, you may want to get your website some sort of an audience, so a good thing to look at is pay-per-click advertising, or Search Engine Optimization (SEO). Some affiliate programs provide you with banners and links but beware of banner blindness. Also, don't forget to place affiliate links to the content on the relevant websites/webpages.
Passion, Persistence & Patience — Choose something you're passionate about, otherwise you won't enjoy being an affiliate. Keep on doing what it takes, because being persistent eventually pays off!