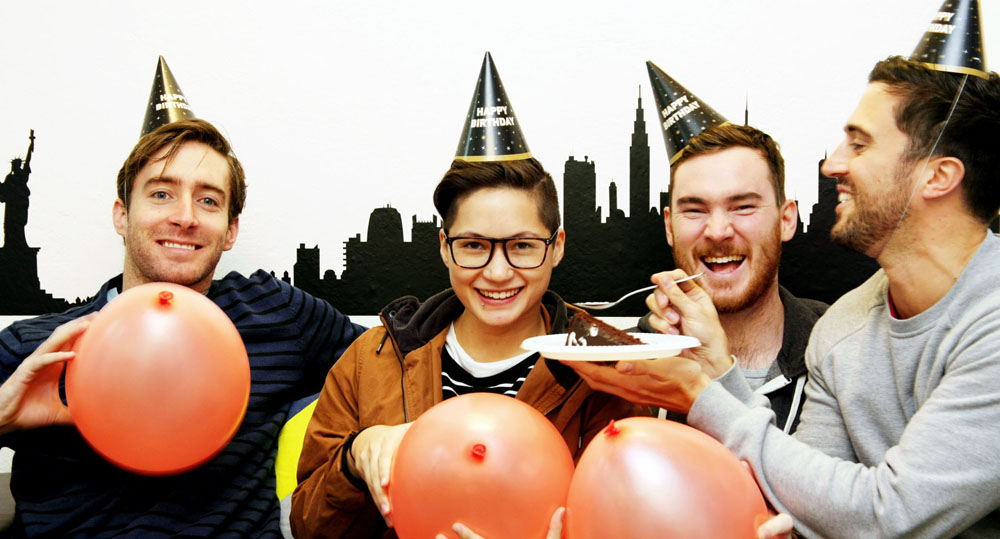 Crucial's Dollar Day is here!
---
It's Crucial's 12th birthday! Let's celebrate and party hard! This May, on just one day, we're giving you the opportunity to launch your dream business, blog or idea for just a dollar — yes, that was $1AUD (wŭn ô-strāl′yən dŏl′ər). Our magnificent pair of shared hosting services will be available for $1 for your first month this May. Get to it, it's only on for today!
What is Dollar Day?
What do you mean, what is it? It's Dollar Day! Our Web Hosting and Reseller Hosting services are on offer for just $1 for the first month, but only on this 28th of May. I've been through many forums that are asking questions like, "where are the $1 web hosting services?". Now, Crucial can definitely answer those questions with this great opportunity. With Crucial, the transition online is now easier than ever.
Why is it happening?
As sort of a thank you present, we want to offer you something that screams bargain. Crucial is celebrating its 12th birthday and we're inviting you to the party! Crucial started way back in 2003, which may have been a regretful time for some — I mean, look at those clothes. Beyblades and Yu-Gi-Oh! came into existence, Apple launched iTunes, and the world was introduced to the magnificent Finding Nemo, but also the horrid Kangaroo Jack.
Most importantly, Crucial was started, in a small Bondi apartment where founder Aaron Weller was designing websites before experiencing an inspiring epiphany… "why stop at web design when I can also help host and keep small business's websites online too?" On that day, Crucial was born, and we've grown so far as to call today our 12th birthday.
What's in it for me?
Participating in Dollar Day gives you the chance to launch your dream business, blog or idea for just a dollar — a dollar as in ⅓ of a coffee, one Freddo frog, or a tomato. Web hosting for the cost of a tomato, now that's something! Essentially, you're getting more for your money, and with quality customer service 24/7 and a good variety of products that can suit anyone's hosting needs, you're getting even more.
With hosting for a dollar, comes questions of a contract. There is no lock-in contract, so there are no obligations — we don't want to chain you up to something you don't want to do forever. Dollar Day is encouraging you to try something new, whether you want to start web hosting or simply upgrade to one of our stronger hosting products. We want to give you a glimpse into the wonderful world of Web Hosting or the variety of opportunities with Reseller Hosting.
How do I participate?
How it exactly works is as easy as taking candy from a baby. All you need to do is grab the special coupon code "DDRESELLER"(for Reseller Hosting) or 'DDHOSTING" (for Web Hosting), and choose either of the awesome shared hosting services for yourself from our range of hosting services. Upon entering the checkout, you will be able to enter the coupon and the discount will be applied.
The only other detail is that the discount will be applied only if the product is being purchased for a monthly basis.
So… what now?
Go and get yourself some web hosting for a dollar and sky rocket that dream website of yours onto the Internet now! It's our birthday, so let's celebrate!