Web Hosting

Web Hosting

Great for launching for your business, blog or campaign website; backed by 24x7x365 support.

Hosting with us is as easy as 1-2-3, and when you're in need, help is on hand 24x7x365 through our team of hosting experts.

Whether you're launching your idea, business or campaign, or just looking to join thousands of other happy customers on rock-solid Australian Web Hosting, we've got you and your business's ambitions covered.

---

Reseller Hosting

Reseller Hosting

Great for a developer, designer or agency who need to manage multiple cPanel domains for their clients.

With our Reseller Hosting you'll have the ability to create and manage cPanel hosting accounts for up to 50 of your own clients, putting you in complete control.

We've packed in all of the great features you'd expect plus our famous 24×7×365 support, cPanel and WHM, lots of storage and unlimited monthly data transfer.

---

Managed VPS

Managed VPS

Great for eCommerce and high traffic sites requiring dedicated resources and fully-managed support.

The Managed VPS takes the guesswork out of hosting and provides the ultimate support experience, perfect for those who'd rather leave it to experts and focus on running their business.

With premium support, backups, monitoring, proactive server updates and Crucial Concierge, the Managed VPS is the benchmark in VPS hosting.

---

Control Panel VPS

Control Panel VPS

Great for businesses that require the ease of cPanel with dedicated resources and 24x7x365 support.

The Control Panel VPS is for anyone who wants a VPS and likes the simplicity of cPanel to manage their domains. With 24x7x365 support included it's a great step up from Web or Reseller Hosting, plus you can easily add backups for peace of mind.

The Control Panel VPS is effortless SSD VPS hosting at a great low monthly price.

---

Barebones VPS

Barebones VPS

Great for developers and sys admins who need lightning fast and reliable VPS hosting.

Get off the bloat-boat and go lean with the Barebones VPS, coming pre-loaded with your choice of Operating System. The Barebones VPS is great for the code guru who loves the simplicity of SSH or RDP access and fast SSD storage.

The self-managed Barebones VPS offers complete control and fast performance.

---
Hosting FAQ
What is Web Hosting?
Web Hosting is a service that puts your website or application on the internet, making it accessible from anywhere via a domain name. When you purchase Web Hosting, you're essentially buying disk space on the server inside a Datacenter, which are large facilities which store thousands of servers, and millions of websites and applications. With Crucial's Web Hosting you get more than just disk space however, with 24x7x365 Support, an easy to use control panel (cPanel) and one click installation for popular apps such as WordPress.
What is Reseller Hosting?
Reseller Hosting is exactly how it sounds, a service which allows you to 'resell' Web Hosting to customers. Reseller Hosting can come in variety of forms, however with Crucial, your Reseller Hosting includes the popular and powerful WHM (Web Hosting Manager). This allows you to create and manage up to 50 cPanel accounts for your customers or alternatively for your own business or agency.
What is VPS Hosting?
VPS Hosting works in a similar way to Web Hosting, enabling you to put your website application on the internet. Whereas Web Hosting provides limited 'shared' resources, a VPS gives you dedicated resources such as RAM, CPU, disk space and in some instances, disk performance. VPS Hosting is popular for online stores, digital agencies and high-traffic websites because it gives you the ability to serve more webpages to more visitors. On top of all this, VPS Hosting can also offer you far greater room to grow and add security.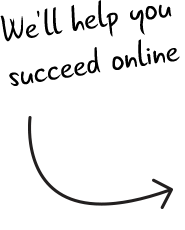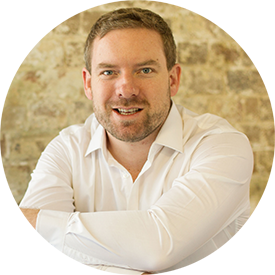 Get in touch with a hosting expert.
Looking for support?

Help Centre