cPanel VPS
Effortless SSD VPS hosting with cPanel, upgradable plans and a 99.9% uptime guarantee.
Take control of your cPanel VPS with Crucial.The cPanel VPS is for anyone who wants a VPS and likes the simplicity of cPanel to manage their domains. Our team has had extensive experience with cPanel and similar platforms to be able to find a balanced configuration in performance and compatibility to suit most sites, and minimise the requirement for support. cPanel VPS plans are a great step up from Web or Reseller Hosting, plus you can easily add backups for peace of mind. Tech support is limited for this plan, so prior knowledge is strongly advised.

99.9% Uptime Guarantee Our uptime gurus love keeping your cPanel VPS online and firing on all cylinders.

Green Hosting
Crucial cares! Offset your carbon emissions with Climate Friendly.
Learn more here
.

DDOS Protection Your VPS will be protected around-the-clock with our rock-solid DDOS protection.

Room to Grow With dedicated resources and fast performance, your cPanel SSD VPS can grow with your business demands.
Get Started Today!
Don't delay any further, give your website, blog or campaign the spark it needs online with the cPanel VPS.

Most Popular

8GB VPS

Great features and value.

View All Plans
Looking for a lower cost option?

Performance Hosting
High resource cPanel Hosting.
From $59.90/month
Learn More
Looking for a managed solution?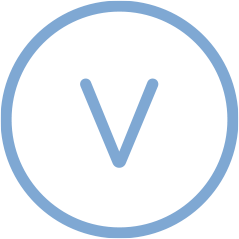 cPanel Managed VPS
The benchmark in VPS Hosting.
From $224.00/month
Learn More
Dim the lights!
With the cPanel VPS, the power is at your fingertips. Watch the video to see how.
Watch Video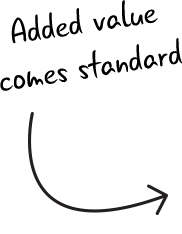 More Features
We've bundled some great things into your new cPanel VPS, so you can power ahead.

Fast, Australian Servers
Hosted on powerful Dell servers at Equinix Data Center facilities in
Sydney
&
Melbourne.

Fast SSD Storage We only use the fastest and most advanced disk storage for faster page loads and happier customers.

99.9% Uptime Guarantee Our uptime gurus love keeping your website online and in front of your customers.

Free and Instant Setup Your cPanel VPS is free to setup and is activated instantly!

No Lock-in Contracts We know how important flexibility is when running your business.

Read More!
cPanel VPS
cPanel VPS hosting is designed for anyone who likes the simple and straight-forward access of cPanel managed web domains and who is looking for the super-fast reliability of a virtual private server. VPS hosting is the next step web hosting solution for anyone who needs faster, more reliable accessibility to their stored data. Utilising virtualisation software, a VPS is a virtual server living with other virtual servers on a physical server. Unlike like shared hosting, your data remains isolated and operates on its own operating system. Our cPanel VPS plans have been designed for people who want the extra storage, need the 99.9% uptime guarantee and how prefer to use cPanel (control panel) to manage their web sites.
How to setup a VPS?
Need more space and better speeds for your data? Looking for an affordable alternative to physical server space? Then you're looking for VPS plans from Crucial. VPS uses SSD storage to partition the disk space available on physical servers and create smaller, virtual servers for businesses and individuals to use for web hosting, apps, emails, databases, etc. It offers users a faster uptime and our plans are scalable so your business or your websites have the space they need to grow.Our servers are located in a Sydney based data centre owned by the Australian Pacific Data Centres (APDC). When your data is hosted on server resources located close to your audience, they experience faster speeds and greater reliability. We are proudly Australian owned offer carbon offset options so that your online business or enterprise remains climate friendly as well as on Australian shores.For developers and administrators who enjoy using cPanel to manage their web data, we have developed a cPanel VPS hosting account which offers limited access to our technical support team but a server configuration that is designed to minimise the need for it. Prior technical knowledge in cPanel and server administration for this type of plan is recommended. If you really know what you're doing then our Linux VPS and Windows VPS plans may also be of interest. With these hosting solutions you can choose how you want your server to run and run it how you want. There is no technical support offered for these plans.
How to manage VPS?
If you are not comfortable with VPS hosting with cPanel, either because you are unsure about how to use cPanel or require some technical assistance learning how a server works, we do offer a range of scalable managed VPS plans which may work better for your needs.Our managed VPS servers include a dedicated technical team which will ensure that your server is performing at optimal levels, will run speed tests, security patches and set up automated snapshot backups. You can also request on-demand snapshot backups from your technical support for these plans. Managed hosting pricing is designed to be flexible with no lock-in contracts and we offer instant provisioning which means you could have your pre installed, fully managed VPS up and running in a matter of minutes. Our fully managed plans offer users peace of mind, knowing that everything they need to keep their websites running fast and reliably happens behind the scenes. We also offer option migrations so we can move your website data from your existing host to Crucial.Keen to learn more about our self-managed cPanel VPS plans or a fully managed alternative? Browse our available plans online or contact a hosting expert via our online enquiry form. We can walk you through the kinds of VPS services that we offer and help you choose the best plan for your needs and budget.
Join the thousands who trust Crucial Looking to move to greener pastures?

Purchase our the cPanel VPS which includes live cPanel support.

Request a cPanel migration through our Help Centre, don't forget your cPanel login details.

Verify the migrated site on your new Web Hosting service with us.

Update your domain name to point to our servers.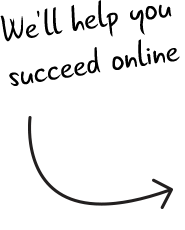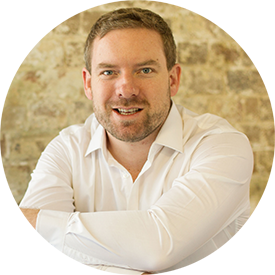 Get in touch with a hosting expert.
Looking for support?

Help Centre