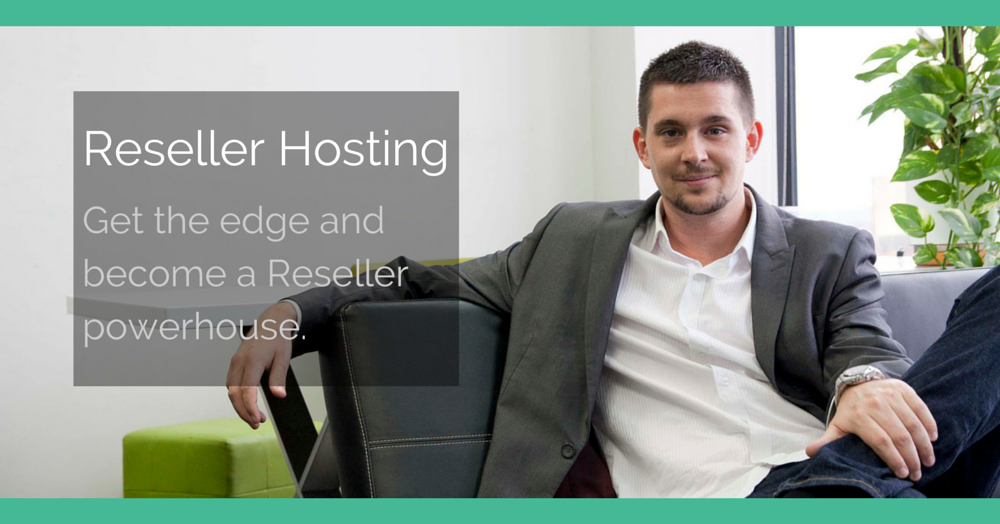 Reseller Hosting: Help Us Help Your Customers
---
Behind every small business, there's a loyal customer base helping it to develop and bloom. Customer management can get out of hand sometimes and it's best to have strong, solid framework that holds everything together. With Crucial's Reseller Hosting package, you'll no doubt feel an abundance of control, stability, and efficiency — throw out that walking stick, 'cause you'll be running in no time!
If you don't already know…
Reseller Hosting is exactly how it sounds, it allows you the opportunity to 'resell' hosting to others. In its essence, you're becoming a web hosting service yourself, but to your clients and customers. Reseller Hosting can come in a variety of forms, however with Crucial, your Reseller Hosting allows you to create and manage up to 50 cPanel accounts for your customers, or alternatively for your own business or agency.
Who is it good for?
Our Reseller Hosting package is great for:
Developers and Designers – Being a freelance developer or designer while trying to maintain a full-time job is indeed a tedious lifestyle. With Crucial's Reseller Hosting, and the ease of our WHM control panel, you'll no doubt have a lot of stress taken off of your shoulders. Having a simple and reliable application to manage your clients is essential to further success, if you're looking towards the future.
Studios and Agencies -Reseller Hosting is a great product for studios and agencies as a flourishing creative agencies need a great hosting service backing its clients as well as itself.
Businesses – If you've already launched your dream idea and your small business is thriving, then you're half-way to a steady success. Getting your customers online is one of the most important aspects of a modern business today, and it's one of the most satisfying decisions that you'll make.
What's good about it?
Lots of Storage – We've got super fast and super secure storage for your websites — 25GB to be precise. We'll also give you up to 50 cPanel accounts for you and your customer base.
24x7x365 Live Support – Around the clock support gives you the opportunity to spend less time on hosting, and more on what you're passionate about, as well as keeping your clients happy. Our web hosting experts are always on the line if you need a helping hand.
Simple Control Panels – Our control panel (cPanel), as well as the popular and powerful reseller-catered WHM (Web Hosting Manager) control panel, are nothing short of simple and user-friendly — you won't get lost in the behind-the-scenes complexity of reseller hosting. The control panel also provides you with silky smooth one-click installation of popular apps (such as WordPress), to enhance your website(s) performance and ensure that you're getting the most out of your reseller hosting experience.
Unlimited Monthly Data Transfer – You'll never hit a transfer quota with unlimited uploads and downloads.
Extra Features – Feel more freedom with no lock-in contracts, offering you no obligations to continue hosting if you don't wish to, as well as a free CloudFlare Plugin that protects your website(s) from nasty attacks and malicious traffic. We'll also offset your carbon emissions with Climate Friendly, and regularly backup your data to keep it safe and secure.
What now?
If you're a small business with a clientele that you need to keep track of, your best decision would be to delve into the world of Reseller Hosting with Crucial — where you can manage your customer base smoothly and effectively, and let us take care of the rest.
Click here for more information about our Reseller Hosting package, or click here if you would like to explore our fleet of hosting products.
OR if you want to watch a one minute snippet of what our Reseller Hosting service is all about, visit our YouTube channel here, where you can browse our small library of videos that range from product videos to Connect events.