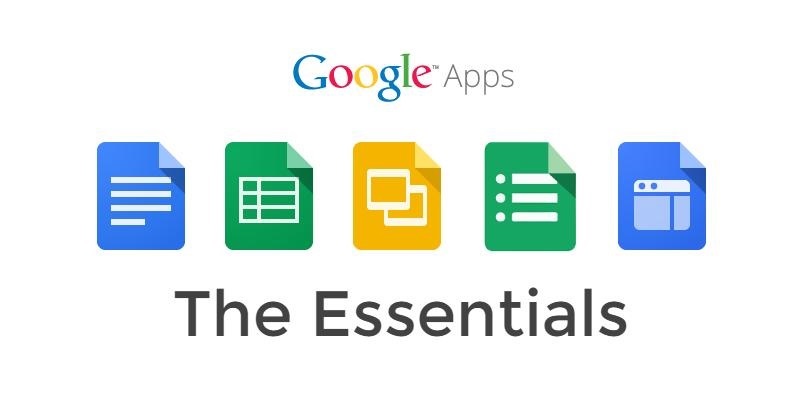 Part 6: Google Apps for Work – The Essentials
---
These apps are somewhat like the extras of the Google Apps for Work bundle, and by "extras", I don't mean that they're the actors that walk past in the background. These apps are just as good as the Brad Pitts and Angelina Jolies, and they're extra beneficial, which makes them essential to any business. One of the best things is that none of these apps need dedicated software — everything is run swiftly in your web browser.
Google Docs


Google Apps' Docs enhances word processing for teams, in real-time. Seamless real-time creating, editing, viewing, chatting and commenting, makes the Docs app as powerful as ever. To top it off, everything is saved automatically and instantly.
It works with all popular file types, including: .docx, .pdf, .rtf, .txt, and .html, and provides you with an unlimited revision history, meaning that you undo anything that is doable, and refer to any previous version of a document since its creation. Easily switch to your mobile platforms to continue working, whether you're online or not.
Why this is beneficial for you
If you've ever needed to send email upon email of the same document with an update, you're going to want to listen here. Google Docs gives your team the opportunity to draft, review and finalise documents much more efficiently, as real-time editing allows them to work together from anywhere, and at anytime.
Google Sheets


Google Apps' Sheets offers advanced, fast, online spreadsheet creation, and functionality that'll keep up with the most sophisticated and intelligent users. It works with all popular file types, including: .xlsx, .csv, .html, .ods, .pdf, and .txt, and is fully functional on mobile platforms so you can work on-the-go, or in comfort — work even when you're offline.
Why this is beneficial for you
Google Sheets provides you and your coworkers with access to your spreadsheet files, without needing to purchase any software. Your team will be able to create and edit spreadsheets on a shared platform, meaning any of them can access, edit, review and give feedback to their shared files.
Google Slides


Google Apps' Slides takes presentation creation a step further and allows you to work on them in real-time with your colleagues. You can comment, chat, and edit presentations with your whole team, and with an unlimited revision history, any mistake you make can be rectified instantly.
It also works across other desktops and platforms, from PCs and Macs, to mobiles and tablets, so you can do your last-minute presentation practice on the train or bus.
Why this is beneficial for you
Google Slides offers you the opportunity to create, edit, share, review, and finalise presentations, from anywhere, on any platform, and at anytime. Whether you're on the train to the office, or away from the office in general, you can use the powerful Slides mobile app to make edits and finalise changes, up until the time of the presentation — and as everything is saved automatically to the Drive, you can open your presentation on your computer, just the way you left it on your mobile device.
Google Forms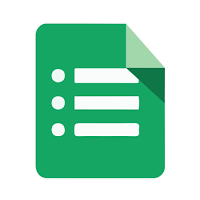 Google Apps' Forms allows you to easily create surveys and forms, all in your browser. Drag-and-drop as well as point-and-click to effortlessly create professional surveys and forms to send your customers, and add some interactivity with the ability to include images and videos. Analyse your responses in real-time and even export the data to GApps' Sheets.
Why this is beneficial for you
If you work with surveys or forms a lot in your daily business activities, this is the perfect tool for you. Create forms for free, and share them with your team where you can collaborate together in real-time.
Google Sites


Google Apps' Sites gives you the ability to be a web designer in the easiest way possible. Easy-to-design websites are in the palm of your hand as you navigate the mouse, where you can launch a project site for your team, or a portal for your customers — all without writing a single line of code.
Why this is beneficial for you
With Google Sites, you'll have the opportunity to freely create web pages for your business, without any need for an IT professional or web developer. For whatever your need, well-designed websites are under your control with this free, user-friendly website creator.
I want in!
If the sound of this Google Apps for Work bundle really flips your pancake, then you're in luck!  Crucial's Managed Google Apps has launched. Find out more about this exciting product, new to the Australian hosting market. Change the way you do business, with Crucial.