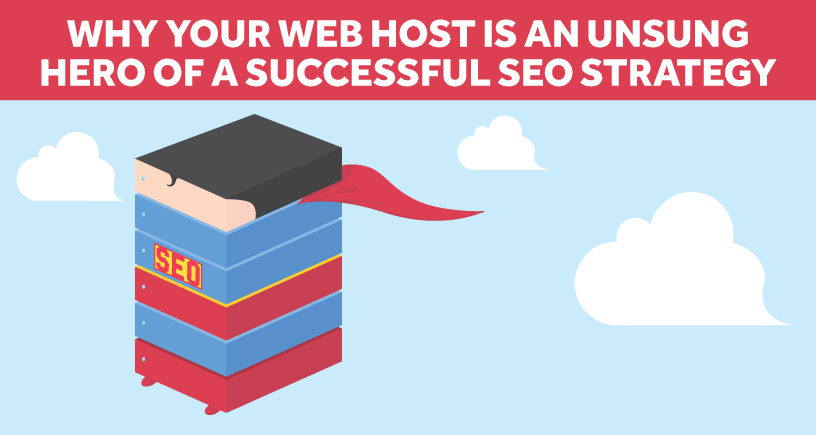 Why your Web Host is an Unsung Hero of a Successful SEO Strategy
---
Most of the time, SEO is discussed within the framework of content marketing and link building, while the very architecture of a website is often taken for granted.
Of course, most novice website owners will find it difficult to devote equal attention to all the desired objectives: website design, onsite optimization, content strategy, link building. Yet, without integrating all these, they hardly stand any chances of making a great impact online.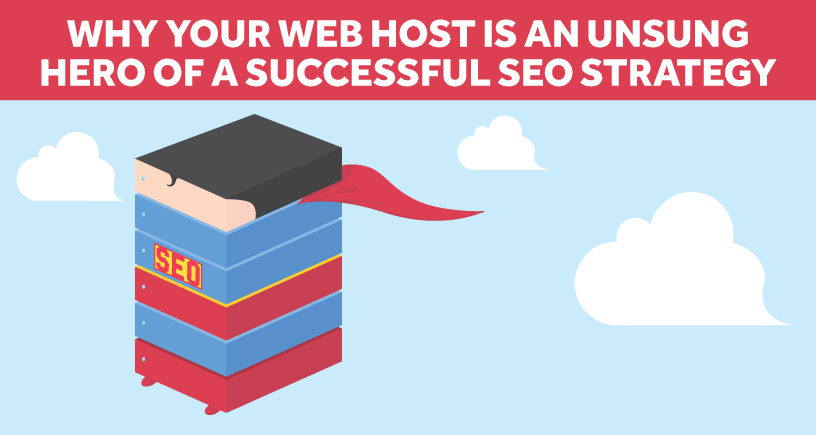 This is why it is absolutely critical for webmasters to optimize both technical and non-technical parts for maximum results. As a part of the former group, your choice of a web hosting provider is something that can greatly influence your further SEO strategies.
Although content often gets all the glory for excellent organic search results, the server your website runs on is a background component that makes it all possible. Now, let's have a look at how exactly your web hosting plan defines your SEO success.
Slow loading pages can kill your rankings.
Of all the UX factors, website speed is probably the most critical one. Different studies into people's online behavior have confirmed that this is one of the things that affect overall brand perception and can even be devastating for a business. This is particularly important given the fact that users now have great expectations in terms of page load time and demand maximum performance on all their devices.

Some of the figures that illustrate the importance of optimizing for maximum speed are given in several reports by Radware:
–          People expect pages to load in two seconds or less
–          75% of consumers are ready to navigate to another website if yours is too slow
–          67% of UK shopper and 51% of those in the US abandon the purchase if the website is too slow
Just like the end users, Google's engines are not quite fond of slow websites either. With an aim of providing excellent user experience in every possible aspect, Google tends to position slow websites lower in search. Besides, this also makes it more difficult for crawlers to quickly analyze website contents, which further affects how Google see your website. In relation to this, a recent empirical study showed that "website crawl time and its variability strongly correlate with search engine rankings."
Now, you definitely want to avoid all the implied consequences slow loading pages can have and make sure that every element of your website is optimized in accordance to your users' expectations. This is why you don't want to end up with an unreliable host and poor-performing servers – without stable hosting, your website is bound to remain painfully slow. Instead, you want to choose a reputable provider that delivers stable service and offers premium plans with adequate website management resources.
Server location defines when your website is shown higher in search.
Although not as significant as its overall performance, your server's location is another background element that influences when and how your website appears in search. Back in 2009, Matt Cutts explained that Google takes into account your web server's IP address when deciding how useful your website may be to a local audience.
Therefore, if you're operating from Australia and you're targeting the local audience, a reliable Australian web host such as Crucial is typically a better choice than any other service. This is mainly because their servers are located in the country, thus providing local IP and immediate response. Such cues help Google see your website as a resource more important for Australian audience than any other global result. After all, this is much like choosing a local SEO agency to collaborate with. The customers in New York, for example, will be happier to work with a New York SEO agency, which is more likely to understand their competition and target audience's demands.
SSL certificate is one of the most recently added ranking factors.
With cyber security becoming an increased threat for both businesses and individual internet users, preserving the safety on the web is essential for future technology developments. As a company dedicated to this goal, Google decided to add HTTPS to its list of over 200 ranking factors.

This way, the company intends to encourage more webmasters to implement SSL certificates on their websites and improve their visitors' safety. According to the associated announcement, HTTPS is currently only a light weight signal, but it's likely to become more important over the next several years.
As a cue that demonstrates your dedication to protecting your visitors' data, a SSL certificate is a way to appease Google. Again, this is something you can implement in collaboration with your web hosting provider, which should be able to assist you with this issue. This is usually a better idea than working with multiple companies for different website-related stuff. A great host can, therefore, help you manage multiple processes and simplify you work to a great extent instead of forcing you to create multiple contracts, partnerships, etc.
Managed services can boost your business further.
Probably the best thing about finding a great web host is the fact it can become your reliable partner for future development. Of course, the right hosting plan and reliable servers are essential for improving your SEO results, but any additional assistance helps you stabilize your presence on the web.
For example, web hosting companies that provide managed services for novice website owners and non-techies can greatly contribute to the growth of their business. Precisely because of this, Crucial provides a range of creative services to accelerate your online expansion and help you reach relevant search positions.
Additionally, their Managed Google Apps are intended to provide you with the necessary business tools for improving your employee's productivity and driving results from your online operations. From the SEO standpoint, this means you can rely on a professional email address for business communications and link building outreach to maximize your strategy's efficiency.
Choosing wisely
Now that you understand the extent to which your SEO strategy actually depends on your web host, you should be able to make a better decision regarding your plan. Certainly, some basic plans may work for starters who don't have an audience large enough to generate lots of traffic. However, once you start expanding your presence, you'll start attracting unusually large number of visitors, most of which won't be willing to sit and wait for your page to load.
An impeccable web hosting service, therefore, represents a stable foundation for your online growth and you should definitely take it into account when developing your strategy.