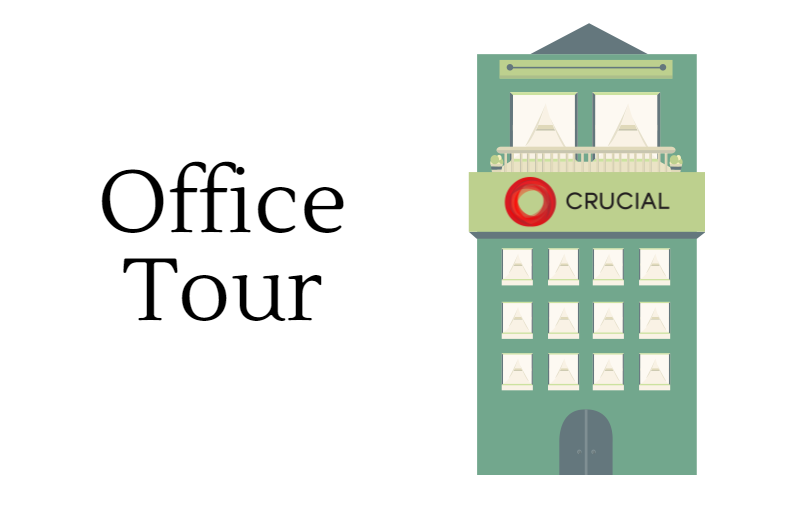 Crucial Office Tour: Come on in!
---
Today is a special day for you guys — we're bringing Crucial to you! We're giving free tours of our office… Online! Take a peek into where we work here at Crucial and what we do daily.
SysOps Valley: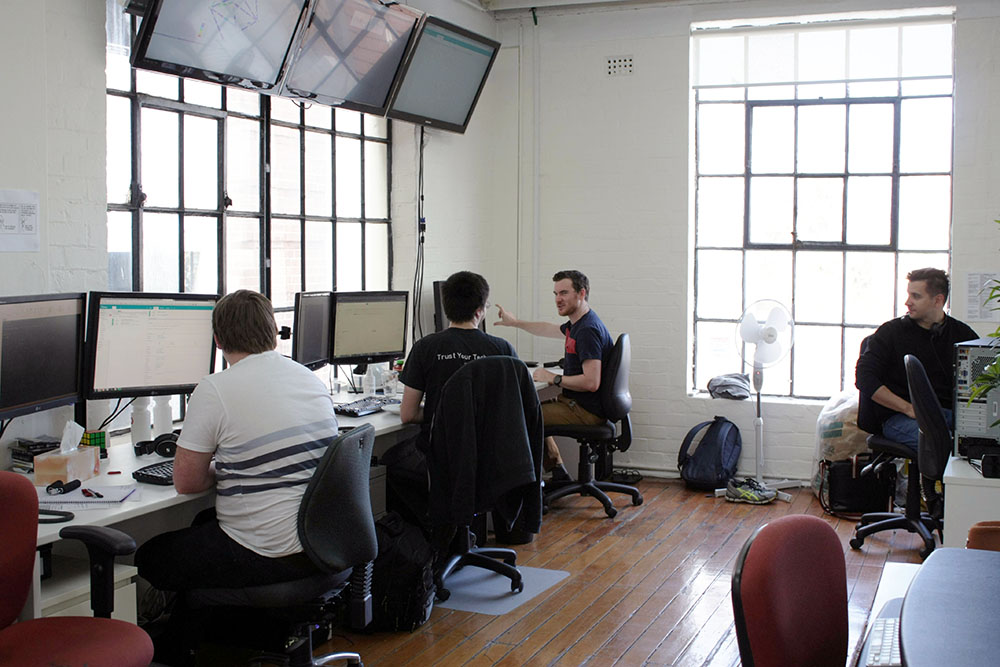 SysOps Valley is where the dirty work gets done, and the SysAdmins get down! And by dirty work I mean black screen. They all sit in two rows where they can closely communicate together.
The section contains:
The most high-tech, more-than-enough-screen computers

One being a six-screen gaming rig for racing games and buttloads of other stuff

Fancy keyboards
Very neat whiteboards
Hardware just lying around
Garret's Adjustable desk
Cowboy hats
Foam swords for random skirmishes
The Marketing Den:
The most lighted part of the office. This section houses the CEO, Deb, myself and a Yoshi? It's the cleanest section of the office (not). We've also got the window with the best view, as well as miscellaneous items lying around — like a pirate hook…
Customer Support Bloc: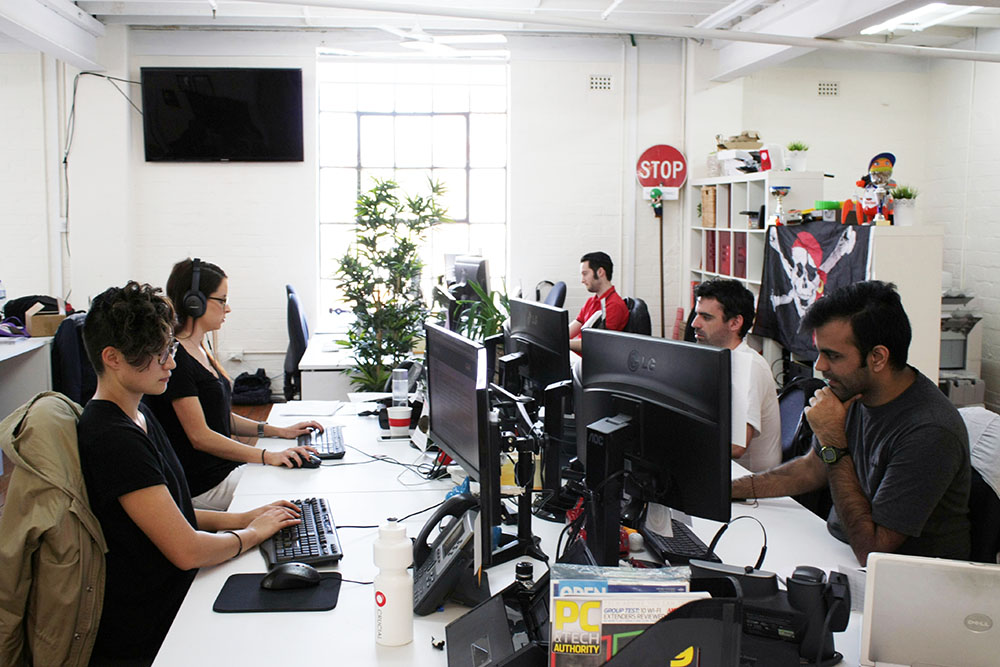 The Customer Support Bloc is like its own country; they've got their own blocks of tables. They seem to endlessly be on non-stop phone calls (at least have an entertaining ringtone).
They have all the Nerf guns (bad idea), a pirate flag (really bad idea), a stop sign, Luigi, Deadpool, and "The Shelves". These "Shelves" have an OG Xbox, books, weights, and lots of junk in boxes.
La Península de ventas: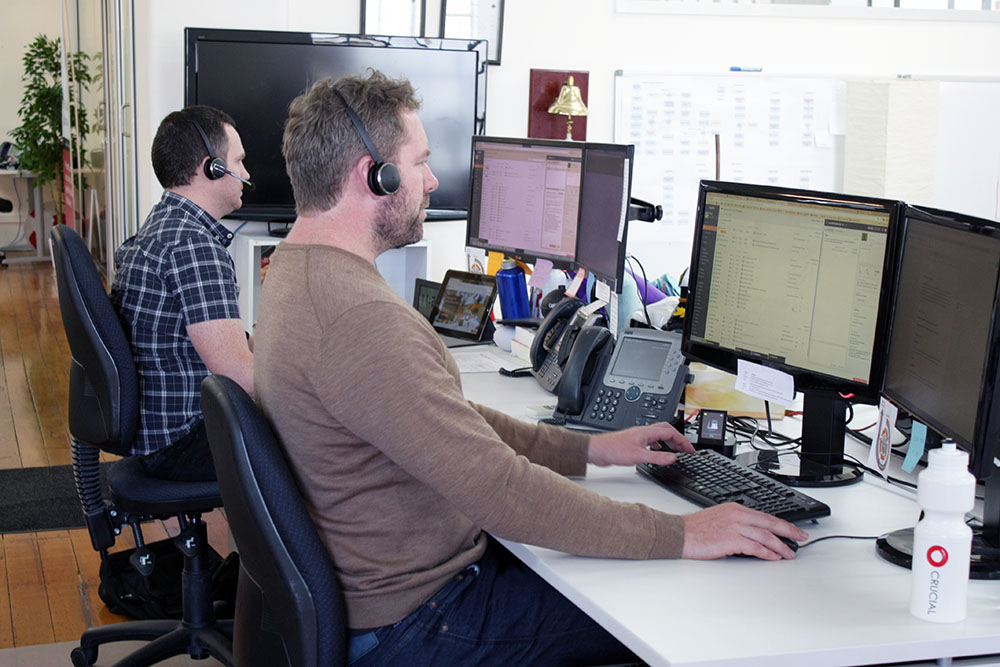 The Sales Peninsula houses our infamous Sales duo Harry and Nigel. They've got loads of healthy food and a big bag of protein powder, and a seemingly endless supply of healthy shakes. So, you could probably say that they're healthy. They also have cool headsets.
The Intersection: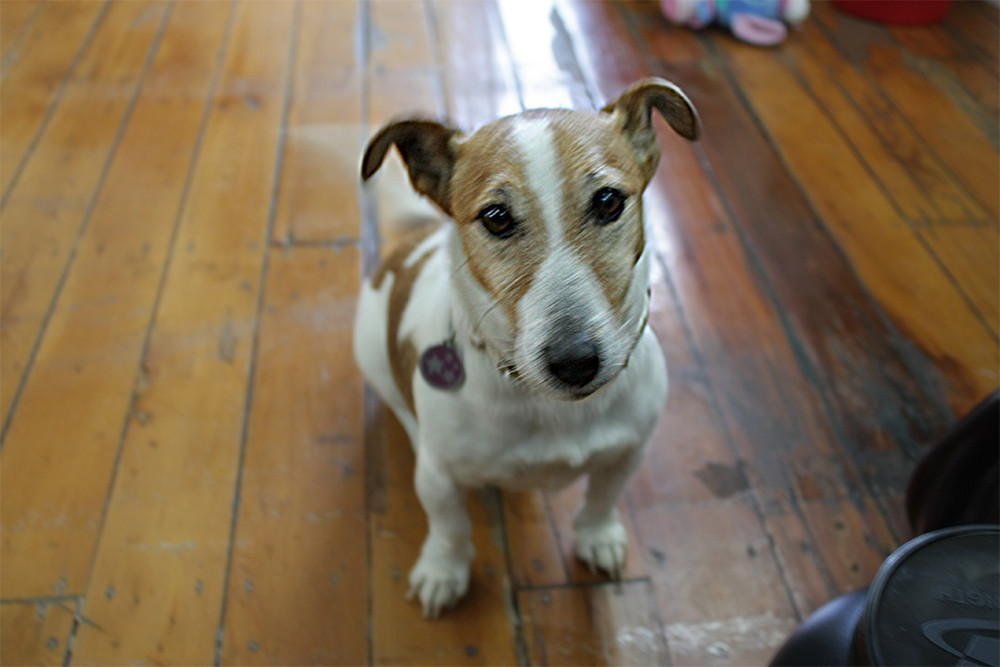 This section is the middle of the workspaces — where all the sections meet, plants sit, gossip is spread, jokes are made, laughs are had, and Friday beers are drunk. This is known as Gromit's space, which is one guy's dog from the other side of the office.
The Recreation Area:
The middle of the office is the place where everyone goes to chill. It has a grassy mesh carpet, comfy hammock, colourful beach umbrella and beach chairs, a screen projector (for monthly meetings), fish tank (with a shrimp we call "Shramp"), and a table tennis table (that is often used for tournaments and beer pong).
The Kitchen: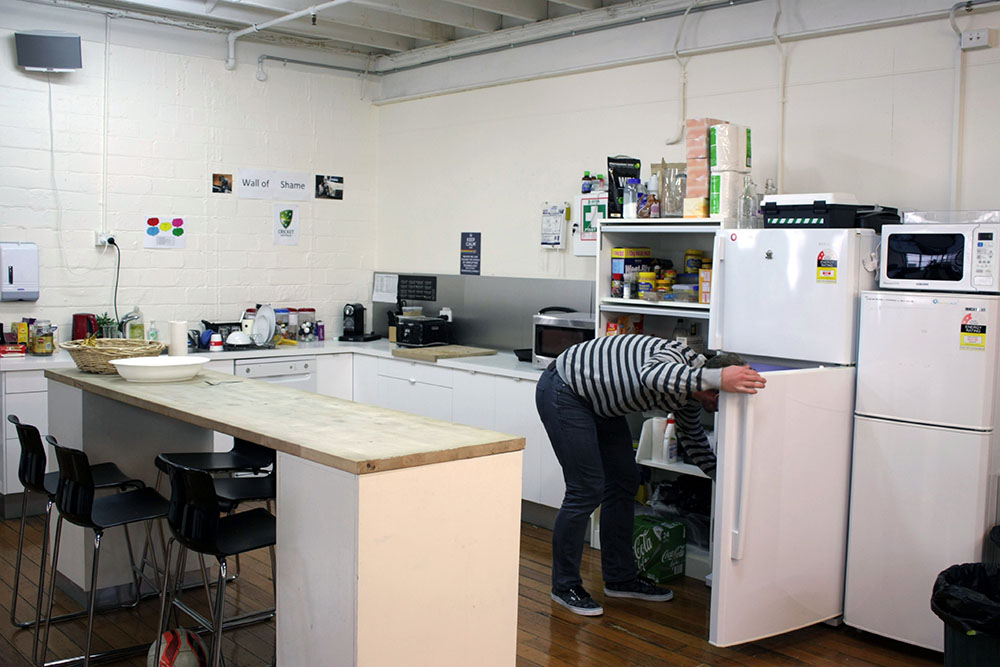 The Kitchen is fully-stocked, with everything — like, even cookies. It also houses the beer fridge, oh and another one with food in it. There's a microwave, dishwasher, etc. — the rest is self-explanatory. This is also where Gromit uses her puppy dog eyes to beg for your food.
The Boardroom: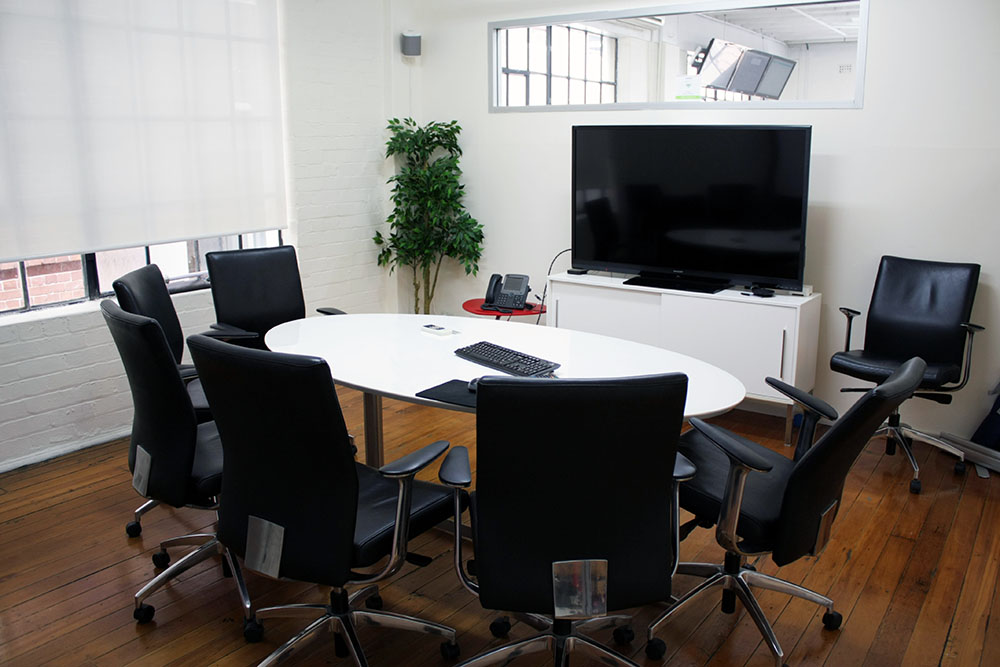 The Boardroom is where all the important decisions are made, like what we get for Friday lunches. It has a giant flat-screen TV, lush business chairs, a whiteboard, and a lightsaber.
The Loft: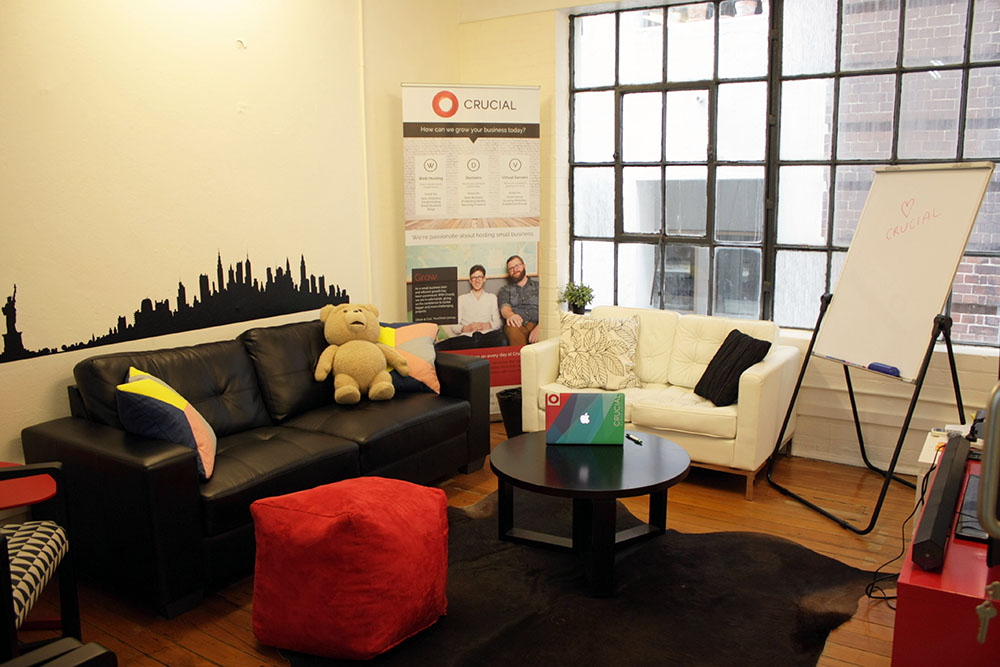 Our recreation room, where we house: the 60" flat-screen TV! PS3! PS4! Couches! Guitar Hero! And a giant plush dice! This is also where Ted bunks and chills out.
The Other Side: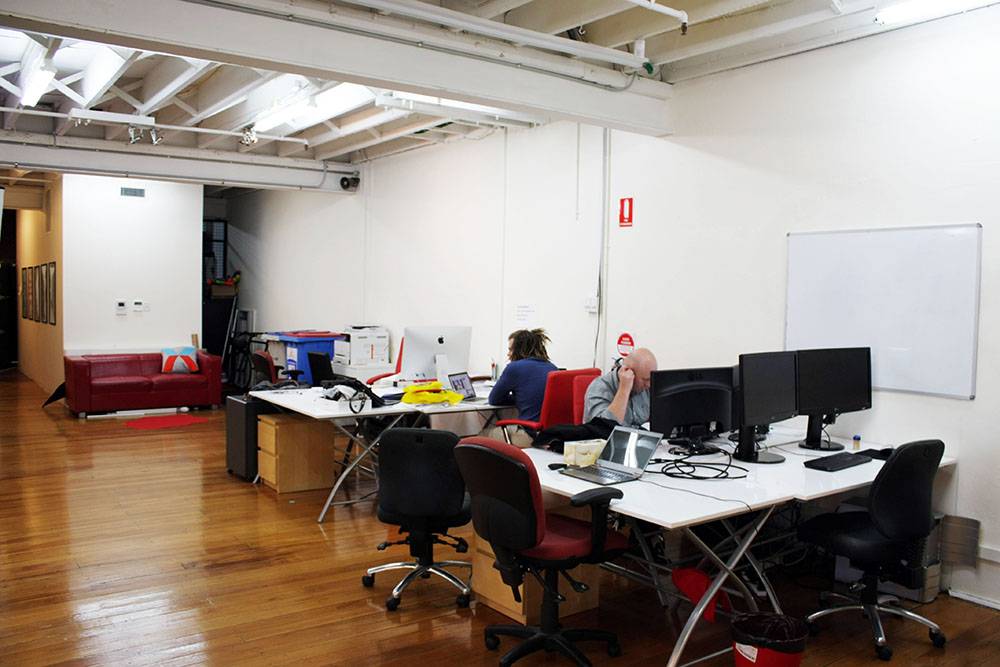 The office's other side is inhabited by the local small business StatEdge, who create cutting edge coaching and analysis technology for sports clubs, coaches and players of any grade, level or competition of rugby league. Also, we have our own cosy server room and hardware area (jam-packed with technology).
And that's it! Hope you enjoyed the tour!
If you're interested in joining the Crucial family, visit our careers page here.