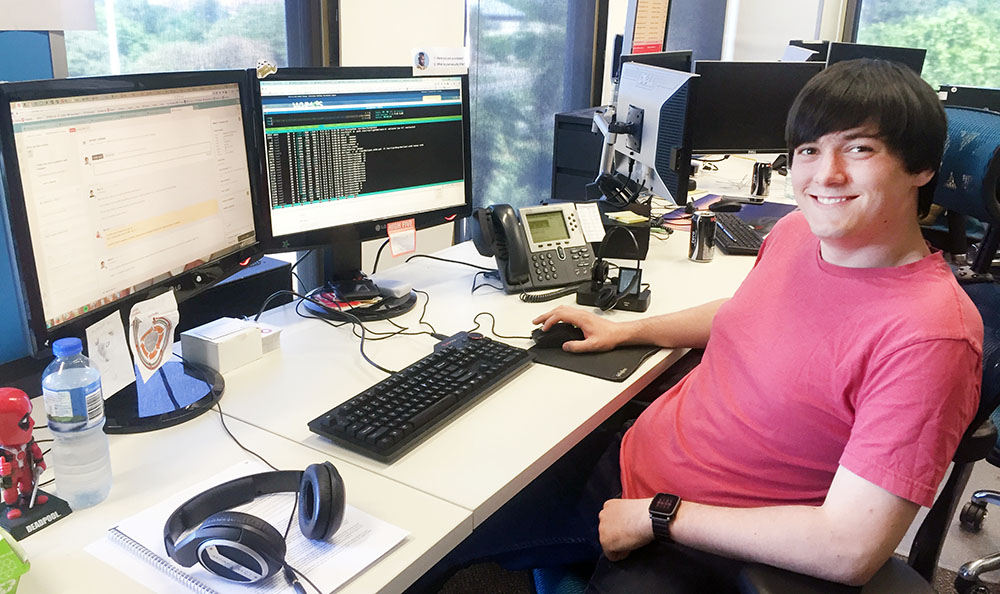 Crucial Concierge: What is it?
---
Crucial's Managed VPS (virtual private server) service comes jam-packed with loads of things, including premium 24x7x365 support, daily backups, and its famous managed services, but there's one thing that the Managed VPS rarely isn't known for — the Concierge.
Any purchased Crucial Managed VPS service comes with its very own Concierge, but wait, what exactly is a "Concierge"? Aren't they just the guys at the front desks of hotels? Not exactly.
Crucial's Concierge is our Managed VPS customers' very own Account Manager and single point of contact, who handles the onboarding and migration to Crucial. It is also the very first Australian web hosting concierge service, making the Managed VPS service a benchmark in its league.
I spoke with Crucial's own Concierge Aden, and asked him some questions about what the Concierge role entails.
Questions:
What exactly does a Crucial Concierge do?
The Concierge becomes a single point of contact for Managed VPS customers. He/she learns about their businesses and what they need out of their hosting and makes sure that they're onboarded smoothly throughout the first three or so months of their service.
What makes the Concierge role unique?
It's a proactive service — because typically, management and support is reactive. Concierge is on top of new development and issues, and does it's best to pre-empt issues with the service. For example, instead of your server filling up and you having to contact support, your Concierge will ring you up first and tell you before it even happens.
How do you help Crucial customers?
The Concierge role digs a lot deeper. Instead of fixing the immediate issue, we look into your site(s) and the what the site needs not only just now but further down the line to make sure it keeps on running smoothly.
What sort of things do you help with?
Mainly getting sites from A to B, mostly from another provider to Crucial with as little pain or hassle to you as possible.
What are the main benefits of the Concierge role?
The main benefit would definitely be peace of mind — not having to stress about anything. Typically, the most stressful time when moving to a new service is the first three months; getting the site(s) actually to Crucial and ensuring that it's running without any issues. The Concierge role takes care of all that so that you don't have to worry about it.
Which types of customers would you say that the Concierge benefits the most?
The types of customer that would really benefit from the Managed VPS would be the less technical customer who just wants to focus on their business and doesn't want to deal with a web server and all the issues that comes with that.
What do you like best about what you do?
It would be learning about our customer and what they need and being able to provide a solution that's really going to help them.
If you're interested in learning more about the Managed VPS and its concierge service, go to our Managed VPS page.