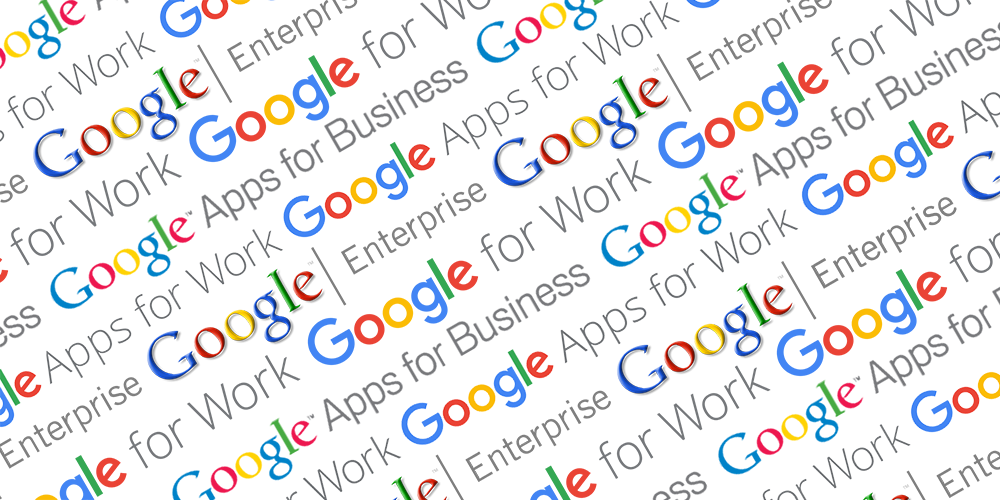 Why Google Apps for Work Changed its Branding
---
Many people noticed the changes in Google's branding for their business-catered apps suite, but not many know of the actual reason behind the successful rebranding and what it means for both Google and its users.
In September 2014, Google changed the name of their business products division from 'Google Enterprise' to 'Google for Work', and their line of products from 'Google Apps for Business' to 'Google Apps for Work'. It almost seems so simple that the name change is unnecessary, but there seems to be more to the change than meets the eye.
You see, Eric Schmidt, who is now the executive chairman of Alphabet Inc. (Google's new parent organization), said in his article that announced the name change, "we never set out to create a traditional 'enterprise' business–we wanted to create a new way of doing work. So the time has come for our name to catch up with our ambition."
This ultimately reflects the rebranding as more of a realignment of their initial goals, from when they first started their business-dedicated division over 10 years ago. They wanted to ensure that their tools were improving the ways to work, but their branding limited their target market to 'enterprises', as well as 'businesses'. With a new branding focus based solely around the word 'work', Google has let us all know that they're back on track with their mission to improve the way we work — especially with their slogan, "Work is going Google."
The change is definitely for the better, and does what it's intended to do — it makes us remember that Google is striving to help people work more productively and efficiently, no matter what they do.
"It's about empowering anyone, whether they're a developer with an idea in their basement or a baker with a better cupcake or a company with thousands of employees, to have an impact."
Google Apps for Work has positioned itself as a kingpin suite of online software, without any actual downloadable software. Our Managed Google Apps service provides you with everything included in the Google Apps for Work suite, as well as 24×7 live support for anything that you may need, or any problems that you encounter. We become your go-to people, helping you to work more effectively and productively, just as Google would want you to be.
For more information about our Managed Google Apps service, check out our webpage here, or get in touch with our sales team on 1300 884 839.