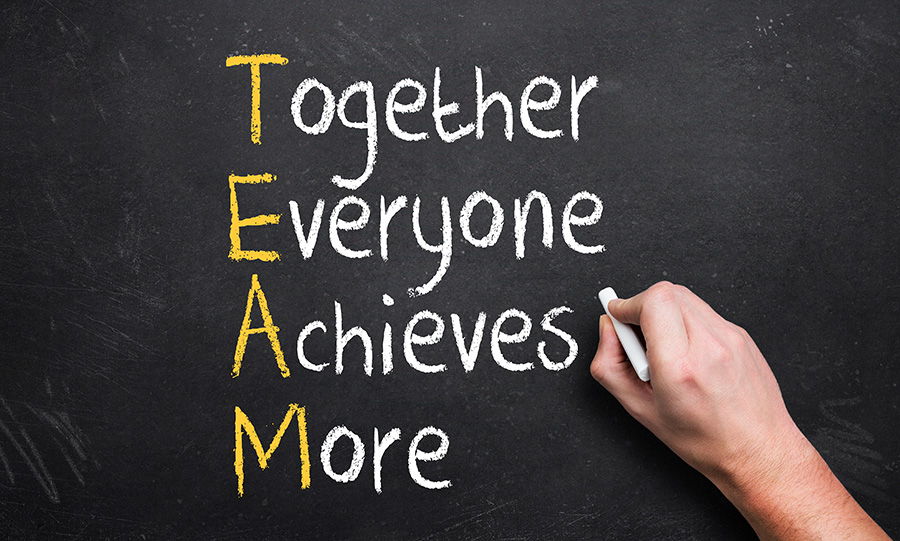 Creating Company Culture: Team Bonding Ideas
---
It was the ancient Greek philosopher Epicurus who developed the Epicurean way of thinking — that is, that throughout life, one must strive to maximise pleasure (happiness), and minimise pain (sadness). If there's one thing that any (and every) business in today's world should take from the ancient Greek's, it's not the economic structure or social hierarchy, but simply Epicureanism.
What I mean by that is, businesses need to focus more on the happy, rather than the money. Sure, they have the same number of letters, and kinda sound the same, but definitely do not mean the same thing. A business can create an empire out of its success, but not without a smiling workforce — a castle can't be built upon sand.
Look at Google: they offer never-ending free gourmet food and snacks (and free fitness classes and gyms to counteract all that food), allow 20% of employee work to be on their own project, allow dogs at work, have pool tables, ping pong tables, foosball, and even video game systems, as well as on-site laundry facilities, and they just generally care about their employees — they can earn "1-hour massage credits" for jobs well done, new parents get paid leave, they receive great death benefits, and have a really great health care plan.
And they're currently the richest company in the world.
Team bonding is essential
A happy team is a cooperative team. And a cooperative team is a bonded team. And bonded teams can only be so by (obviously) bonding.
I prefer to call it team bonding, instead of team building, because, well, the team's already built; a house is already built, but you need to make it a home and bond with it — just as you would with a team of colleagues.
Benefits (for both employers and employees):
Team bonding has many advantages that improve various aspects of a business's performance (and success), as well as employee's lives. It:
Reduces stress
Improves morale & motivation
Encourages communication & teamwork
Improves problem-solving and performance under stress
Helps foster work-life balance
Creates memories:

Gives opportunities for 'Remember the time's; i.e. "Remember the time that the boss danced on a table in a bar?"
Team bonding ideas:
Possibly the simplest and easiest team outing event — is just to go out. Go get dinner or drinks, go to the casino, or go to a club. Just being together and socialising (without the thought of work) can be fun on its own. As mentioned in our work-life balance article: the smallest things count, so take the team out for someone's birthday or work anniversary. Any reasonable excuse for out-of-work socialisation, is a good excuse.
Nothing says problem-solving, communication, and cooperation, like a room escape game with your colleagues. Listen to each other and work together to discover clues and decipher codes/riddles, and eventually "escape the room".
Nothing says "I'm drunk and I'm going up to sing Bohemian Rhapsody" like a karaoke night. Although not all karaoke nights can end up like that, they are a great way for colleagues to bond through music, embarrassing themselves (together), and overall just to have a laughable time. Oh, and great memory-making.
This can be a great way to introduce a little competition and playfulness. It's just something fun that they wouldn't normally do together.
The traditional night-filler can be a great team bonding session, also introducing competition and playfulness, as well as possibly the only chance to wear those funky bowling shoes.
Usually in the same place as a bowling alley, laser tag can be a great bonding idea for anyone, yet particularly for lovers of FPS gamers.
Team activities based on TV shows are always a good idea — it makes you feel like you're participating in the real thing! Take your team on an Amazing Race or Scavenger Hunt throughout the city, or to a remote location for a Survivor experience, all of which encourage problem-solving, communication, teamwork, and most importantly, relationships.
Last year, Crucial went on an Amazing Race, which you can check out here.
Whether it's video games, board games, or card games, it's always fun to have a Friday night in the office. Order pizza, crack open a case of beer, and take out the poker table, or even monopoly. And remember, you're never too old to have a Guitar Hero or MarioKart party.
A little more expensive than the rest, but an evening boat cruise through the harbour for the team can be one of the most exciting and relaxing team outings.
Check out Crucial's boat cruise event almost a year ago: here.
Sporty/Outdoorsy activities
Looking for more of a challenge? Or just to get everyone away from their desks? Try a physical activity: hiking, paintball, rock-climbing, trampolining, golf (or mini-golf), kayaking/canoeing, or something touristy like a segway tour.