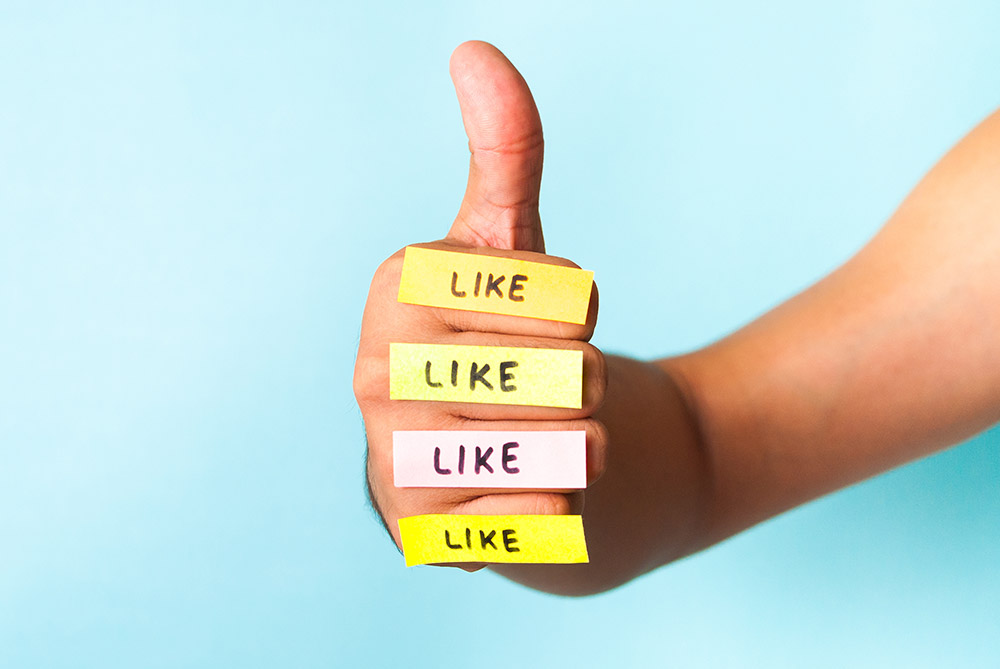 6 Brilliant Uses of Social Media for Engaging Customers
---
These days, almost everyone knows what social media is for — it's basically your virtual social life. But little do people realise that it's always much more than that. Companies and brands have been, for a while now, capitalising on the idea of engaging customers via various online channels, the biggest being social media.
So, I've searched the Internet to compile a short list of the most creative ways to involve social media and consumers, and generally create something cool for people to sit in awe of.
Snickers' "Hungerithm"
Just recently, a couple of months through 2016, Snickers and 7/11 teamed up to create a wildly interesting digital marketing campaign. Using the data on social media, the so called "Hungerithm" played along with Snickers' "You're not your when you're hungry" campaign, to detect and classify tweets that were positive or negative (or rather, not-hungry or hungry).
The angrier/happier people were on social media, meant that the price of Snickers bars fluctuated from as low as $0.50 to as high as $1.50. The website hungerithm.com (now inactive) showed the whole process in real-time, with examples of tweets, and prices updating every half hour. From there, you could actually purchase a Snickers bar at the real-time price and receive a barcode on your mobile to take into a 7/11 and physically receive your chocolate bar. So basically, Snickers were able to transform their marketing campaign into a real-life version via social media.
Dove's "Speak Beautiful"
Similar to the Hungerithm is the Speak Beautiful campaign, which coincided with Dove's long line of body-positive messages. According to Dove's research, 72 percent of girls receive negative comments weekly, but 80 percent of women's body-shaming tweets are about themselves. So Dove decided to show them some love — those who retweeted the brand's campaign Tweet were given a custom report about their own emotional state on the platform, in which they could see the percentage of positive vs. negative tweets overall and on the subject of beauty.
Other Examples of Personalised Videos
John Frieda's "Shades of Me", created by the agency Brave, was a campaign in which provides social media users a personalised video based on the Instagram uploads. By scanning a user's photos, it provides them with a 15 second video about their most-used colour and several words associated with that colour, as well as their hair colour
Using Echomany, "tailored trailers" as I like to call them, act as personalised videos for users on social media. By tweeting a tweet and including the certain hashtag, the brand will send a video with your tweet in the trailer for the movie. This was used for the Deadpool movie (#ILoveDeadpool), The Martian (#BringHimHome), and in a slightly different case, How To Be Single (#MySquad) — where the user and a few friends' Twitter usernames made a cameo in the film trailer, as if they were the stars of the movie.
The London Eye during the 2012 London Olympics
The year 2012 saw something similar to Snickers' Twitter campaign in terms of the social engagement via Twitter part. During the 2012 London Olympics, the London Eye, which is a giant Ferris wheel on the South Bank of the River Thames in London, was lit up for two months, powered by positive tweets in London. Pretty cool, right? Each 24 hours of data was compressed into a 24 minute light show that happened twice a night during the two months.
Canadian Tire Christmas Tree
Before the 2012 London Olympics, Canadian retail company Canadian Tire created an art project in the spirit of Christmas 2011 in Toronto's busy Union Station. The project was a large Christmas tree said to be powered by Christmas spirit, but really, it was powered by posts referencing Christmas on the various popular social media sites.
Stanley the Interactive Twitter Piano
A piano, that is interactive via Twitter, and its name is Stanley… Now, I have your curiosity! That's right, Stanley the Piano is on Twitter (@Stanleypiano) and can play any song request you tweet to him/it. Stanley was created by Seattle-based creative agency Digital Kitchen for the city's 2012 Capitol Hill Block Party.
Here's a quick diagram on how Stanley actually works — that breaks down the seemingly magical Tweet-to-song process.
Facebook's On This Day (a.k.a Memories)
Back in early 2015, Facebook introduced a new feature/app for their social media service which basically works as a flashback-style notification on your news feed showing you something from your Facebook profile on this day "however many years ago". It has become very popular and applause to Facebook for that concept because it's actually fantastic.
Facebook started as a simple social networking site, but it has grown immensely since its birth to become a social media giant and one of the world's most powerful content authority. With this in mind, Facebook has brought back the sole idea of social networking with friends and family with the On this Day feature, evoking nostalgia and continuous communication between users.