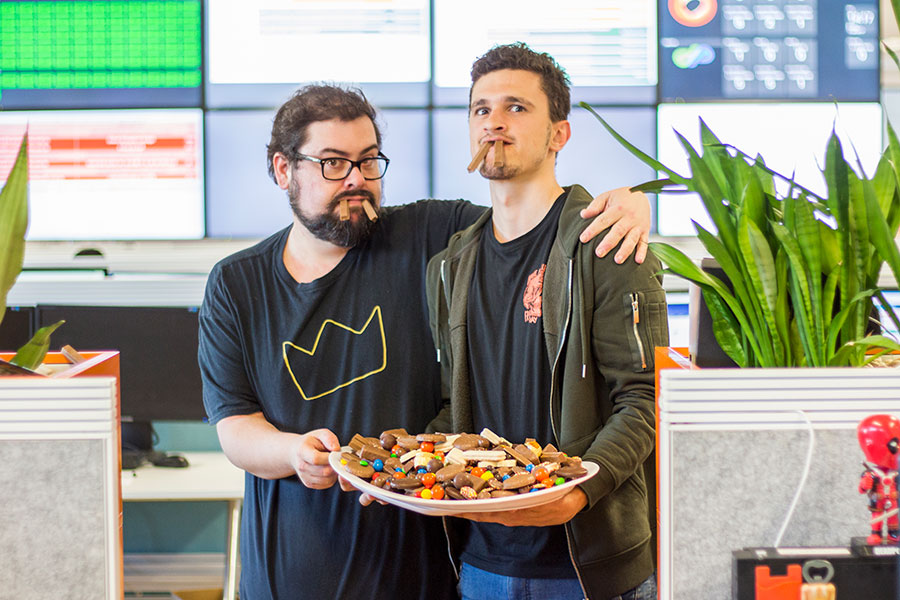 Round the Office Roundup | July 2017
---
Góðan dag frændi (essentially, "g'day mate" in Old Norse) and welcome to another episode of our fantastic Round the Office Roundup series, where we exhibit our adventures over the recent month or so; which involves our informative articles and the super fun stuff that goes on around the office: from the revelry of Friday lunches to the various donut or beer-related events, as well as the occasional Social Club event.
So, what's going on?
Free Lunch Fridays!
We've had some uber awesome feasts this past month that have really knocked our socks off. From true blue pies and pastries to succulent fried chicken, to the exotic assembly of Lebanese and Spanish cuisines! Check out more photos on our Facebook page here.
All-Hands Meeting + Social Club
A few Fridays ago, we held a company-wide meeting to catch up on everything going on behind-the-scenes at Crucial, at which we had around 80 staff members attending. Soon after we revelled in drinks, canapés, good-old fashioned workplace banter; oh, and we tore up the dance floor like it was a classic 80s film nightclub dance-off.
World Chocolate Day
This month held World Chocolate Day, and, ahyup, we went all out on two stupidly over-filled chocolate platters, which were ultimately demolished and reduced to sprinkles, literally.
Things Cut in Half?
Yep, things cut in half! *Textual high-five*
Our recent blog post explores some of the things you are probably sitting next to right now, but with a twist (or rather, slice); cause they're cut in half. Involving all the interesting things in the office that you'd want to see the inside of (not people), with a mixture of general technology, this article is sure to intrigue you and/or make you say "damn, that's so cool".
Click here or on the Leica camera lens below to indulge in cross-section ecstasy: