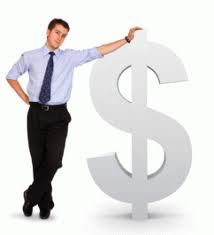 Reseller Hosting Explained
---
Reseller Hosting allows you to provide web hosting services to your customers. If you're a web designer you may find that offering web hosting through a Reseller package can be the ideal way to add an additional revenue stream to your business. The main advantages of a Reseller Hosting account are that you can keep your support in house and you can set your own prices all while not having to worry about maintenance of the server which includes security, patching and updates.
So what is Reseller Hosting?
Reseller Hosting is where a person or business buys a Reseller hosting package from a Australian Web Hosting company then splits the package up into separate web hosting plans that they can then on sell.
Most packages come with large limits of disk space and bandwidth as well as the ability to host multiple domains with their own cPanel account. This allows the the Reseller to create their own plans and pricing model to suit.
What is Private Label Hosting?
Private Label Reseller Hosting is when the web hosting provider provides non branded services to the Reseller host, these services include ambiguous name servers such as ns1.webhsx.com which essentially hide the source of the hosting package. The advantages to a Reseller are that they can ook a lot bigger than they actually are and the source of their hosting is hidden from view.
What's this 'Overselling' business?
Overselling is a feature that allows a host to 'oversell' the allocated resources that  has been provided to them. An example of overselling with is when a for a package comes with 10GB of disk space and 100GB of bandwidth. Now, say the reseller host offers plans with 1GB of disk space and 10GB of bandwidth, with these plans they will therefore be limited to a total of 10 plans of that size that they can allocate to their customers.
This is where overselling comes into play. Overselling essentially works on the assumption that your customers don't use all of the resources that have been allocated to them. So in this case the host could easily create another 20 accounts of this size essentially increasing their earning capacity. This is great in theory however the catch is that if one or two of your customers does end up using all the resources you have allocated them you run the risk of running out of resources on the Reseller plan that you have purchased.
What about the server and security of my data?
The server is operated by the company providing the reseller hosting package, this also means that they are responsible for securing the server and managing the backups. This isn't actually a bad thing however as the company providing the Reseller package in most cases has more resources and the knowledge to ensure that the correct policies and procedures are in place.
What to look for in a Reseller Hosting package.
It's a common question so I actually wrote another article on this topic which you can view here '7 Things to look for in a Reseller Hosting Account'. The basic run features are:
Customer Support
Reliability and Hardware
Uptime
Support Channels
Location
Cost
If you're going to be providing web hosting as an additional service to your customers make sure that you're well aware of the additional commitments that you will then have to service. Shop around and find a host that can meet all your requirements and has a great name in the industry.

Hosting Options & Info
VPS
Web Solutions & Services
---