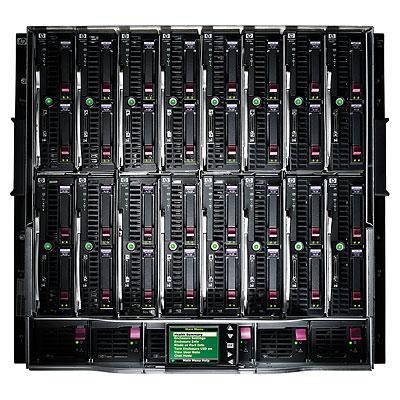 The Top 5 Things to Look For in a VPS Provider
---
So you have made the decision to buy a VPS and you're now stuck with the challenge of choosing a provider.  Finding the right company to provide you with VPS Hosting used to be easy however over the last few years there has been an increase not only Web Hosting but also VPS providers.
This increase has complicated the process leaving a lot of people with a tough decision when choosing a provider. From my experience there are 5 things to look for when in a VPS provider and as long as you can tick all the boxes no matter which provider you end up with you  should be in good hands.
Company Age
Do you want to be deal with a 'fly-by-night' company that offers you the world for next to nothing? Look for a provider that has at least 3 years' experience in not just Web Hosting but more importantly VPS solutions as there is a tremendous difference from running a single server or reseller account to managing hardware and the software that is used to virtualise the platform.
Customers Base and Reviews
Do your research and find evidence that the company you're looking to use has some 'mass' behind them. A good host should have plenty of reviews and preferably be able to demonstrate their experience with VPS Hosting. At Crucial we currently host over 2,000 virtual server and we place all our customer reviews on our website.
Server Hardware
Depending on your budget you will have usually have two hardware options available when purchasing a VPS. The first is VPS Hosting offered on a single server environment, this is a dedicated server that has been split up in to multiple 'virtual servers'. The main benefit of this type of solution is that it allows for lower cost of entry for the customer while also providing good performance and reliability.  The next option is a VPS offered on a SAN and Blade environment and is also known as a 'Cloud VPS'. If you are buying a VPS on this type of hardware ensure that the provider has spent the money on ensuring that redundancy is built in through the use of multiple brand name SAN's.
Which is right for you? A VPS based on a single server will offer good performance and will be reliable as long as the provider has spent a decent amount of time testing and developing their solution, at Crucial we have spent the last 5 years refining our offering based on single servers and you can read more on it here. We also offer a SAN and Blade environment based on Enterprise grade Hewlett Packard infrastructure which I would recommend for anyone looking for high performance and a rock solid reliability.
Virtualisation Software
There is no right or wrong option there are just different options. At Crucial we prefer XenServer and the open source version Xen however there are other options available on the market such as KVM, Virtuozzo, OpenVZ and VmWare. We like Xen for multiple reasons that include performance, isolation, security and cost. I have wrote an article outlining the differences between Xen and OpenVZ so if you're interested in knowing more please have a read here.
Support
Depending on your skill level you may or may not want to purchase a support or management plan for you VPS. If you're confident with the command line or with the software that you're using to the extent that you can keep your VPS running and patched then I suggest purchasing a self-managed Virtual Server, if however you're you don't have the skill set or more importantly the time to manage a server check with your hosting company what support plans they can offer you.

Hosting Options & Info
VPS
Web Solutions & Services
---