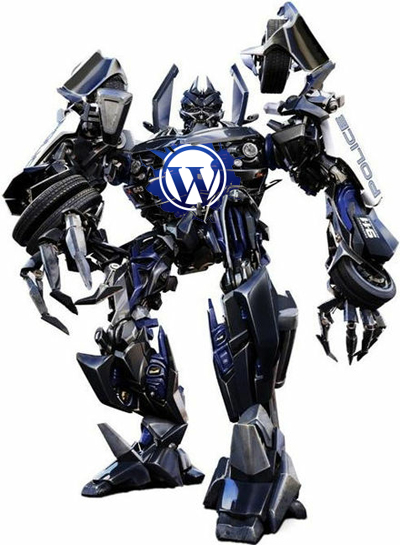 Extend your WordPress Site, Plugins and All
---
This article is a follow on from my previous article  How to get a WordPress Site Up and Running in 19 Minutes.
So you have taken the advice and setup your WordPress site, The next step is to extend the functionality of your site. This is done by the use of WordPress plugins. There are thousands of plugins to choose from ranging from social media plugins, image plugins, and plugins to optimize the speed of your wordpress site.
8 must have plugins for your WordPress site?
These are my the wordpress plugins I think provide the best functionality and are the basis for all sites I build in WordPress.
1 . Shareaholic
With all the focus on social media interaction post panda,penguin providing an easy way for your visitors to share your content to their social networks ranks number 1 in the list of essential plugins for your site. This tool makes it easy to share your content in over 40 different social networks including the main sites, Facebook, Google+, Linkedin but also sites like Pinterest and Reddit.
Speed is the holy grail of any website and WP super cache turbo charges your site. Great web hosting does play a large role in the speed of your site. This plugin adds to the performance of your hosting by caching the PHP pages into HTML on the server therefore making it easier for the site to server those pages to visitors instead of having to send  a query to the database every time a visitor comes to the site.  There has been some great results just with this one plugin. Pages load times are sometimes 3 or 4 times quicker once this plugin is enabled.
WordPress does a great job of being very serach engine friendly out of the box however the All in One SEO plugin takes it that step further. It gives you complete control over title tags, meta descriptions and keywords(although keywords are playing less and less of a role in SEO). It also has the ability to dynamically generate descriptions for you from the content on the page. So if you forget to write a description for a page it will create one for you from the content. It also has the ability to set Canonical Urls which is becoming more and more of focus of optimization.
As your site gets larger it will become increasingly hard to remember who is linking to what page of yours. You may delete a page or a post that someone was linking to which will five them a dead link on their site. This not only affects their site it affects your site as you will have lost a potential visitor to your site. The Link Juice Keeper fixes all that, if say for instance a site is linking to a page that no longer exists on your site. When that link is clicked on instead of returning a dead page it will redirect the user to your homepage. It is acomplished using a 301 (permanent) redirect which is generally perceived to be fine with google.  This plugin is a must have for all sites.
5. Better WordPress Google XML Sitemaps
Hopefully on your site you are using all the free tools Google provides you with to monitor your site and continually optimise it to gain ranking and increase traffic. Google Webmaster Tools  allows you to submit a Sitemap of your site to Google for your site to be indexed in Google. ( see screenshot). The Better WordPress Google XML Sitemaps makes the creation of sitemaps easier. It also ensures the sitemaps are current and accurate.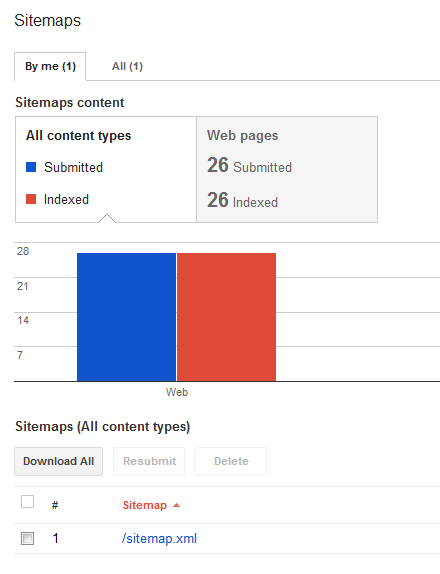 6.  WP-Stats
A Simple and great plugin to display your WordPress blog statistics. You can see statistics from all posts through to Top 10 statistics. Very useful for a quick snapshot of how your site is performing.
7 . Akismet
If you are going to allow visitors to comment on your posts and pages  you will need a spam filter for these comments. Akismet comes pre-installed with WordPress and it is the best plugin you can activate to combat Comment spam. You need to get a configuration key from the Akismet website to activate it but once you have done this it is very simply to activate on your site.
Jetpack is like 13 Plugins in one! it dramatically increases the functionality of your wordpress site. It is proving the functionality that WordPress.com subscribers have had for some time and making it available to all the sites that self host wordpress. It is a great and robust plugin that is a must for any installation.
There have been 8 of the most common wordpress plugins used to extend the functionality of your wordpress site. There are also several other niche plugins that rewrite what you can do with your wordpress site. For example Scorm plugin for e-learning or Group Buying Site that converts your WordPress site into a Daily Deals Site. All off the back of WordPress. It has really progressed as a Content Management System.
In years past used mainly by bloggers, WordPress has emeerged as a easily extendable Content Management System that can be converted into almost anything.
So what will you create?
Hosting Options & Info
VPS
Web Solutions & Services
---