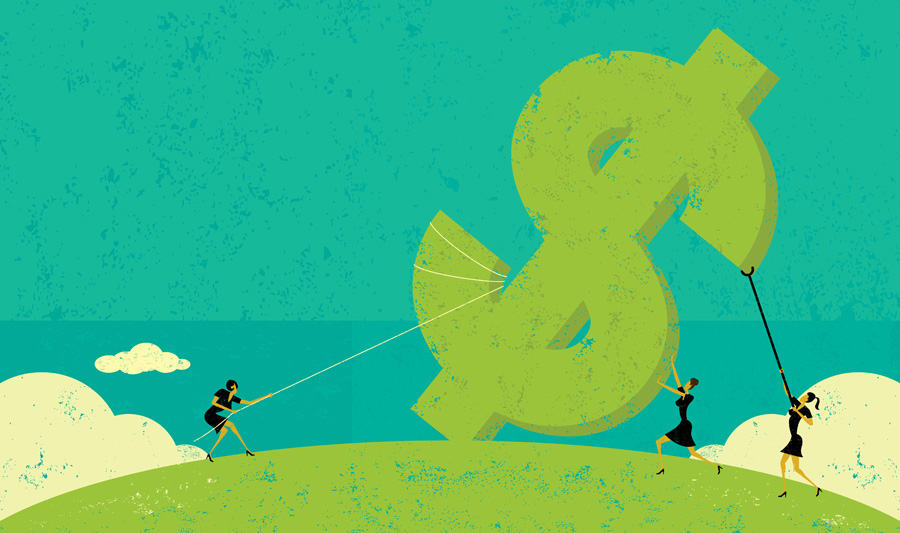 5 News Sites Which Make Millions a Year from Affiliates & Advertising
---
It's said that we are exposed to over 1,000 advertisements each day. TV, internet, radio, newspaper, billboard, buses, web hosting forums; the list goes on. But who profits the most each year from advertising? Google.
The most successful advertising machine of them all generates over $43 billion (USD) per year from Adwords alone. Yes, those little ads that feature at the top of every Google search really do keep Google afloat.
Google Adsense (the act of placing adwords space on your website) and Affiliates programs are successful ways for website owners to generate revenue from their page real estate. With the latter becoming a more popular – and lucrative – way to get those dollars rolling in the door. Whereas Adsense requires hundreds of thousands of page impressions to generate substantial revenue, Affiliates programs allow a site owner to advertise related content or companies in the hope that their readers will want those products.
But a website's real estate can do more than just keep the lights on with simple banner ad revenue. A mixture of Adsense, affiliates programs and other similar display advertising networks have helped some of the world's top news sites evolve into content marketing and money making machines.
We've shortlisted five news or blogging sites which you've probably heard of or visited, just to show how some companies have leveraged their websites for massive financial gain.

Gizmodo
Estimated ad revenue: $1.5m
Advertising types: Banner, advertorial
Gizmodo is a US-based technology lifestyle blog which was launched in Australia a few years ago. Starting life as a blog, Gizmodo is a favourite for anyone looking to hack their lifestyles for the better, using technology and the internet. Taking in more than $6,500 a month in just 2005, it's growth has been supported by the news aggregator platform it runs on, called Kinja. In 2010, Gizmodo was under fire from Apple after purchased an iPhone 4 prototype off a person who found it in a Californian bar.
Engadget

Estimated ad revenue: $3.5m
Advertising types: Banner, advertorial, affiliates
Founded by former Gizmodo editor Peter Rojas, Engadget is a popular blog which focuses on gadgets and consumer electronics. Often perused by the avid technophile, you'll see a great array of content sourced from all over the world. Engadget reaches it's audience across multiple platforms and channels, such as podcasts, TV shows and mobile applications, the latter of which is a popular download on the iTunes store. Engadget was purchased by Aol in 2005.
 TechCrunch

Estimated ad revenue: $5.4m
Advertising types: Banner, advertorial, affiliates
The home of the startup daily digest, Techcrunch has forged its name in the startup space for well, ever. Techcrunch is more than just a news site however, with public events such as Techcrunch Disrupt becoming a highlight of the year in San Francisco. Its popular database tool for startups, Crunchbase, has over 50,000 contributors. In 2010 Aol acquired Techcrunch.
 Mashable

Estimated ad revenue: $5.7m
Advertising types: Banner, advertorial
Mashable is a news site which could be described as 'Buzzfeed for grown ups'. However one might argue that means 17 year olds. Either way, privately-owned Mashable has grown to become an infotainment heavy-weight with over 42 million unique users per month. Those figures alone might help you see why this jack-of-all-trades news website is turning over the advertising dollars it does.
 The Huffington Post

Estimated ad revenue: $10.5m
Advertising type: Banner, advertorial, affiliates
Founded by Arianna Huffington in 2005 as a political news site, HuffPo has grown to become America's largest news aggregator and the first digital-only enterprise to win the Pulitzer Prize. The site offers news from every category possible, combining original  and re-syndicated articles from other sites. Aol acquired HuffPo for a staggering $315m in 2011.
The figures in this article are estimates only.