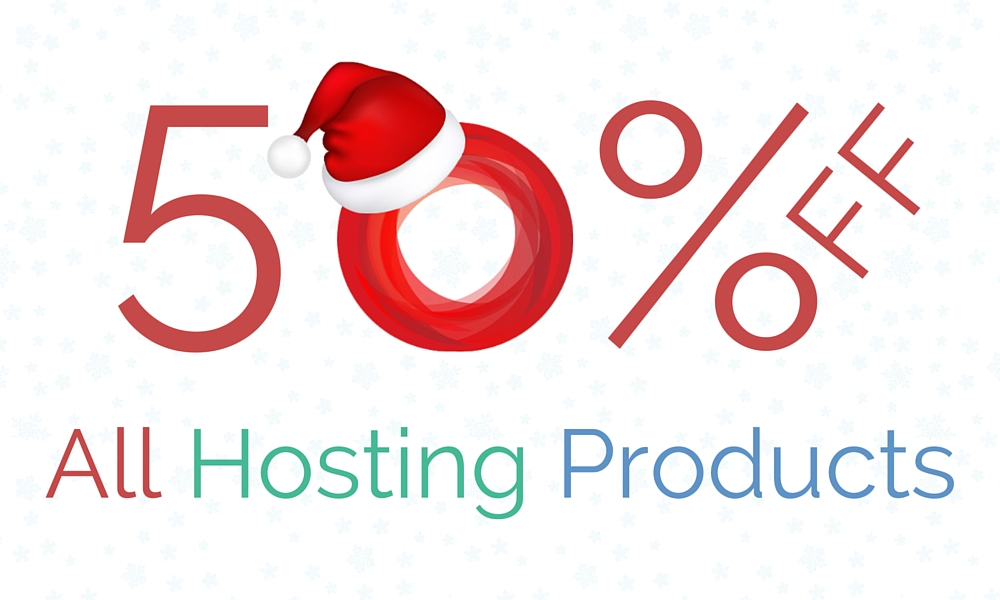 Get Hosting From Just $10!
---
These holidays we're feeling very jolly; so jolly that we're doing the crazy and unthinkable — we're offering 50% OFF our entire fleet of awesome hosting products!
That's right, you read that correctly!
Now is the time to be jumping on board with Crucial — for any new purchases from our range of hosting services, you will receive a whole half price discount! This means that we're giving you the opportunity to get your hands on Web Hosting for just $10/month (which is cheaper than a takeaway meal)!
Have you been shopping around for the perfect web hosting but haven't committed yet? Here's the nudge that you've been waiting for!
Need a Reseller Hosting account to manage your customers or clients? Get it for $20/month! You can even grab a medium-level VPS from $50/month! Or take your business's online venture to the premium level with the benchmark in VPS hosting — our mighty Managed VPS — from just $125/month!
Need email hosting?
Throw Managed Google Apps into the cart for half price and never worry about email-related problems again!
Don't miss out! The sale is strictly limited to new product orders, meaning that upgrades and downgrades are not applicable.
Terms and conditions are available here.