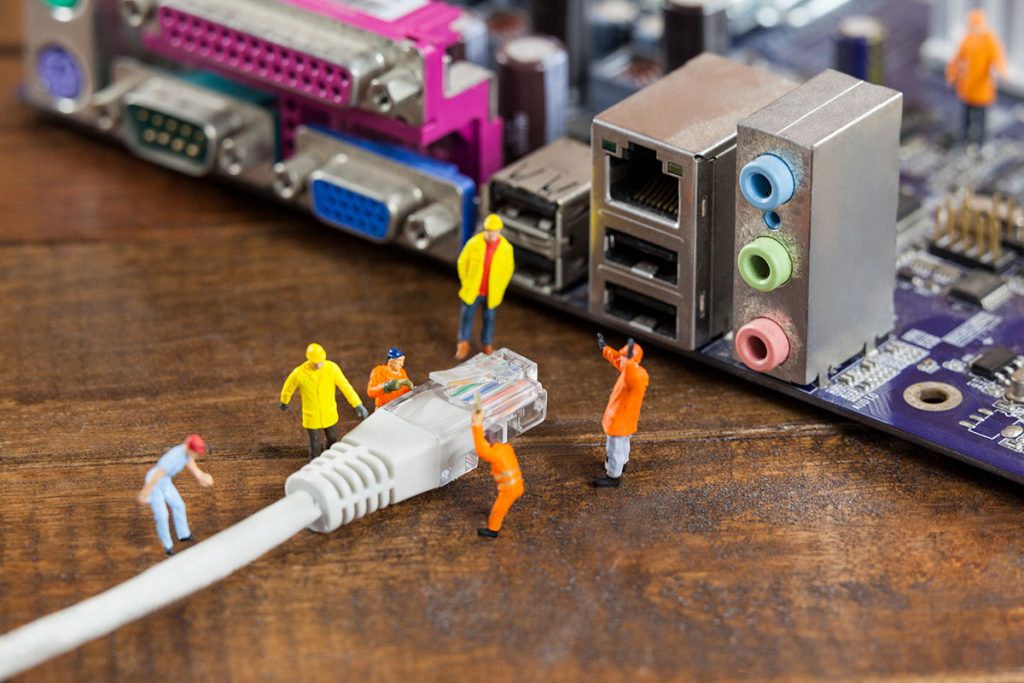 What are the Managed Services in the Managed VPS?
---
The Crucial VPS range is no doubt one of the most prolific in Australia, and the managed services associated with the Managed VPS are almost unbeatable for its specialised tier of hosting. But upon a quick browse of the Crucial website, I had come to a sudden realisation that there's not too much information on what the managed services actually are.
Have no fear, that's why I'm here.
What is a VPS?
To understand what the managed services are, first one must understand a VPS.
For a full explanation on Virtual Private Servers (VPS), check out our article: Your guide to the VPS, and why it's the right choice for your business. Otherwise, a quick analogy I use to explain both web hosting and VPS hosting is the housing analogy:
Web hosting is like owning a house on a block; you store all of your things in this house and you live on the block with other houses. In this case, the block is a metaphor for the server, and the house is like a section of that server. On the other hand, VPS hosting is a lot similar, but instead of owning the house, you own a mansion that takes up a whole lot more than a house.
Read more on the differences between web and VPS hosting here.
Breakdown of Managed Services
Security updates
Keeping your sites secure is of utmost priority, which is why we regularly update and patch what needs to be, including:
cPanel updates
Operating System patches
Vulnerability patching
Kernel updates
Proactive monitoring
The sysadmin team monitor heaps of different variables (plus whatever new ones come up in the future). With proactive alerts and monitoring, your managed VPS will always be under close supervision.
Software firewall management
We manage the firewall and security systems for you, meaning that we'll implement security rules on your behalf, further securing the system.
Optimise environment for websites
The environment of the server can be modified to specifically accommodate whatever you intend to use it for, from the type of CMS you prefer to use (whether that be Joomla, WordPress, etc.), to all sorts of different modules to option, server tuning to be done, and general server optimisation.
Managed Clustered DNS
A Domain Name System (DNS) enables others to connect to your website by acting as the intermediary between the user and the server. As part of DNS, your domain will have a zone file, which tells users' computers where to load pages from and send emails to.
In a clustered DNS, the zone file is stored on multiple servers, so that the load is distributed across them. This also means that should one DNS server go down, the others are still in operation to pick up the slack.
This helps ensure geographical redundancy so that your website is reachable at all times.
Outbound Mail Filtering
Before an email is sent, it's put through a filter called SpamExperts, which also has a great range of features.
This function ensures that there's a less likelihood of IP blacklistings. For example, say your email account becomes hacked, and the hacker uses it to send large volumes of spam email. Your IP address is then very likely to get blacklisted which will result in other servers refusing to accept any more email from you. This will then cause your legitimate emails to also be refused, bringing your email service to a grinding halt.
Proactive Virus Scanning
Our team monitors and manages the server-level virus scanning platform to ensure that your server is clean and healthy at all times.
CloudLinux
CloudLinux gives a big helping hand in the operation and management of Cloud Hosting, and in essence, it is an operating system (OS) for shared hosting companies that help provide a more stable and secure hosting environment.
The sysadmin team manages and updates the CloudLinux platform so that Managed VPS customers get the most recent and secure version they need.
Check out the links for more information on what it is and why it's essential for VPS customers.
Access to Systems Administrators
With our managed services, you can gain access to our helpful and talented team of sysadmins to help you with whatever you need. Whether it be configuration adjustments or troubleshooting, they're on hand to fight in your corner.
What now?
Check out our Managed VPS page if I've managed to interest you in our managed services.
If you'd like a simpler explanation on the Managed VPS, check out my previous article.
Header image credit: Awesomecontent | Freepik.com