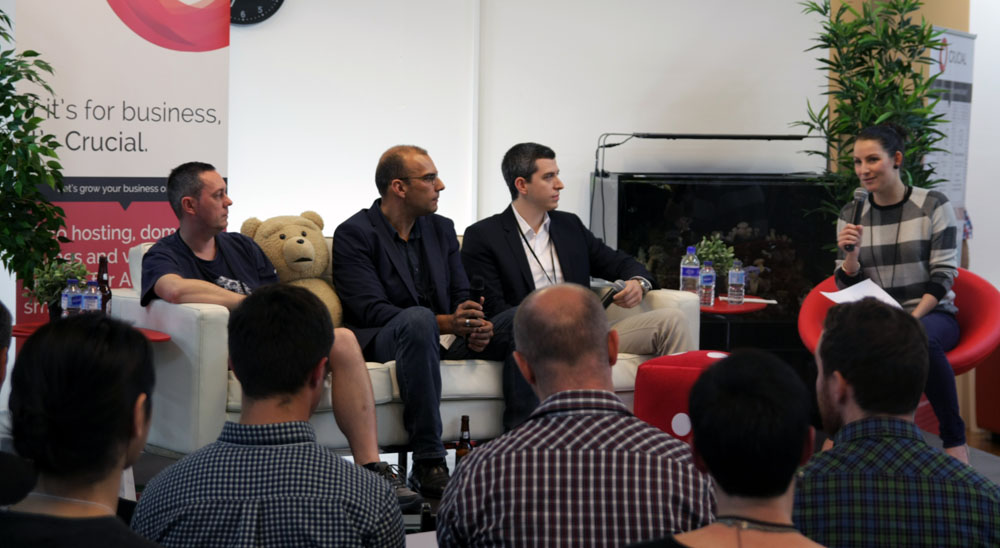 Connect With Sydney's Digital and Marketing Experts
---
Missed Connect? No stress you can watch our YouTube video's here.
We hosted another Connect event at the end of April, not on Sydney's wonderful harbour like in March, but this time, we hosted the event much closer to home — our office!
Our Connect events are free events we host to help small businesses to connect, inspire others and share experiences in the digital realm. These events are held bi-monthly for our customers and the small business community. They aim to make the complex easy and understandable, as well as allow the opportunity to share knowledge and experiences between Australian small businesses to create a smarter, more productive web.
We opened our doors and welcomed all who came, offering food and drinks upon arrival. We'd like to thank the members of the Partner Program and all who attended the event and made it as successful as it was. We'd also like to thank City Edge in Surry Hills for their wonderful catering.
The event's theme was "Standing Out in a Sea of Digital", and we invited four very special guests as speakers for the evening's panel discussions. We'd like to extend a great big thanks to Amie Weller, Wil Brown, Michael Laps, and John Kouris.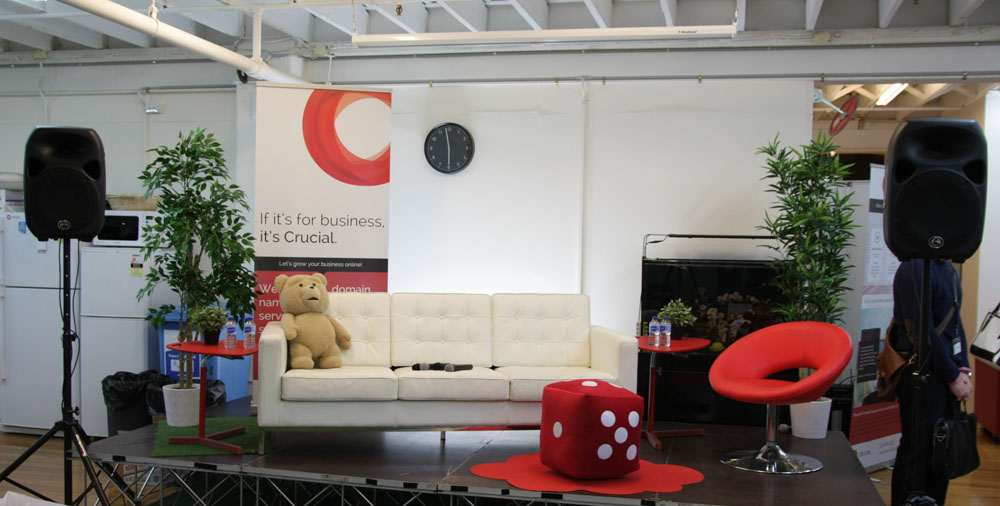 Amie Weller is a CXO and Digital Strategist and with over twelve years of experience, she has applied what she knows into her very own start-up, Miss Amara. With the mission of creating a new kind of online shopping experience for the online rug industry based on what customers want and customer experience. She was the moderator for the evening's discussions.
Wil Brown is the Technical Director of Lime Canvas, a WordPress Development and Marketing agency. Wil founded the WordPress networking group in 2011, spoke at WordCamp Sydney 2012, was the lead organiser for WordCamp Sydney 2014 and currently co-organises the WordPress Sydney meetup.
Michael Laps is the Director of Digital Strategy at Yoghurt Digital, a full-service digital agency specialising in Conversion Optimisation, SEO, Paid Search (SEM) and Web Design. Michael has a great perspective on starting your own business.
John Kouris is a digital specialist who excels in identifying strategic customer opportunities, launching major product initiatives, and increasing revenue. With over 12 years of experience working with companies such as Momentum Worldwide, John has moved on to apply his expertise at his own digital agency, Intersquad.
Ted is Crucial's Chief Mischief Officer who is legendary at keeping the conversation alive, no matter what it's about. He loves work so much, that he eats (a lot), drinks (too many), and even sleeps (way too much) at the office. He just slept on the couch for the whole event.
Stay connected and updated about our upcoming Connect events by visiting the Connect webpage on our website, reading our blog Broadcast, joining our newsletter, or joining the Connect Community on Google+.
Missed Connect? No stress you can watch our YouTube video's here.