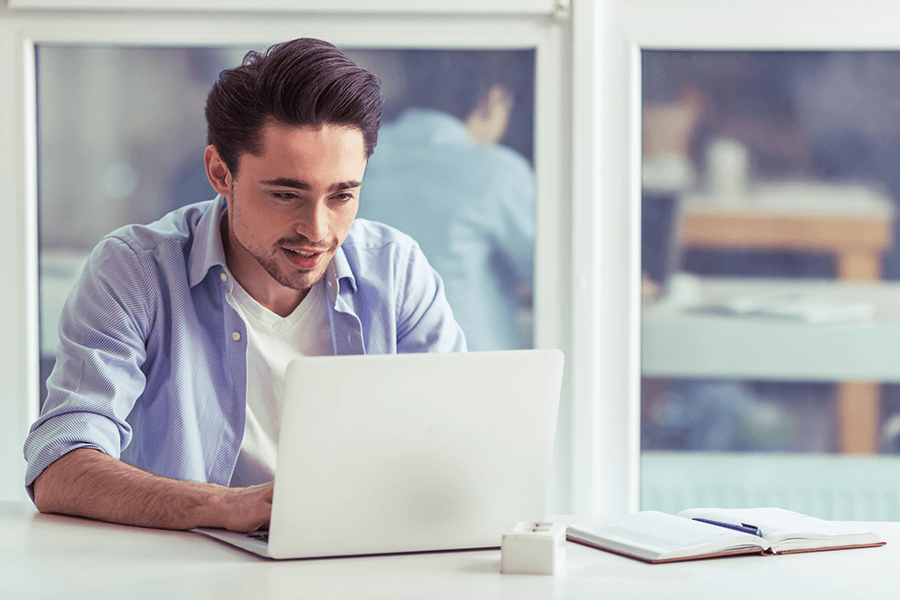 How to Start an Online Business with a Zero-Dollar Budget
---
Not much money? No problem! There are many ways to start an online business, but many of them also require a big budget in order to get a head start. I'm here to tell you that you don't need a head start when you have shortcuts!
I've compiled a short guide to starting up an online business — but be attentive to certain sections as they detail the ways that you can save budget, and essentially start an online business with a zero-dollar budget!
Define your product/service
The very first thing you should get right, is your online business plan — ask questions like, "what products/services are you offering?" "How are you going to sell them?" "Who are you targeting?" Etc.
And consider some initial things such as production costs, shipping costs, taxes, and so on.
Register your online business
Fill out the paperwork and choose your online business name, and get ready to rock 'n' roll!
Register a domain name
Once you've found an awesome domain registrar, try out some domain names to see if they're available. Tip: Go for something catchy, preferably short, and easy to remember.
Sign up for web hosting
There are many web hosting companies around, but there's usually a few that are a right fit for you. If you'd like a comfortable, feature-packed web hosting package, backed by 24x7x365 Australian-based support, Crucial is the right web host for you.
Idea: Pay off your web hosting by becoming an affiliate marketing. Sign up to a free affiliates program to earn money, like Crucial's free Partner Program, where you can earn $50-$150 per referral.
Web Hosting only costs $20 per month, so you could make a profit off one referral!
Create an easy-to-use and stylish website
Sign up for a free website-building service and create a functional and attractive website catered to your target audience.
WordPress comes free and at the click of a button with Crucial's Web Hosting. There are tons of free templates available to anyone with a website, which are simple and easy to understand.
Need something you don't know how to do? Check out freelance sites, like Fiverr.com — a freelance site where you can get almost anything quickly, for example, a logo for your online business from a graphic designer for $5. You may even be able to find someone to design your site for $5 or up.
Get eCommerce software
There are a few free eCommerce software that you can easily download and install in WordPress. They're pretty basic but cover everything that an online business needs.
Set up a merchant account
Businesses in the past had to rely on cash or check, but these days the easiest way to pay online is through a credit card processing system like PayPal. It's the safest and most reliable way of online transacting, especially for a new online business.
Add relevant content to your site
Focus on the areas that you deal in — what would your target market want to see? Add a gallery of your products or a portfolio if you're a designer. Content is king, and you are in charge of it — so don't be afraid to be imaginative as well as professional.
Free advertising:
Social media is the biggest player in the game of online advertising. It's free, easy-to-use, and very effective. Set up profiles on the big social media sites (i.e. Facebook, Twitter, LinkedIn, Instagram, Google+, etc.), and get your brand out there.
Ask everyone you know on the relevant sites to like/follow your page and share it — sharing is infectious on social media, and can reach a large number of people in a small amount of time.
For more information on how to create an effective social media strategy, check out our relevant article.
Post on community advertising sites to get your services out there. Sites include Gumtree, TrueBuy, GoSell, etc.
Reach out to relevant online businesses/individuals for some exposure. For example, if you're selling clothing online, reach out to an "Insta-famous" individual on Instagram, and offer them free clothing if they post images to their followers while wearing the clothing.
Even reach out to other firms with similar services but target a different market. For example, say that you're a web designer, you could collaborate with web developers and exchange customers/leads that need the other individual's expertise.
Offer incentives to similar services in exchange for leads — essentially host your own type of affiliates program. Offer products/services (or discounts, etc.), to firms that refer potential customers to you.
One interesting alternative is to donate to or do work for charity or not-for-profit organisations and have them promote your brand for you. It puts you in a positive light in potential customers' eyes.
Become an affiliate marketer
As mentioned earlier, you can earn money by becoming an affiliate marketer for other online businesses. This can be easy cash-in-hand, and reduces costs.
Earn some more!
Similar to affiliate marketing, signing up to Google Ads allows relevant online businesses to advertise on your website and in return you get paid a small amount when the ad is either displayed on your page or click on.