The Full Story
Let us paint you a picture of how we became to be Australia's small business hosts.
Creating simple products and delivering above-and-beyond service is a reflection on the founder's admiration for customer excellence. The founder ingrained the love of small business into every team member at Crucial and the mission to help each and every one of our customers succeed online.
It all started in Bondi.
When a baby-faced 18 year old IT-undergrad, wandered his way through Bondi Markets in 2003 handing out business cards, little would have predicted how the story would eventually unfold. The goal for the founder that day was simple: Help Australian small business owners succeed online. In a tiny Bondi apartment, Aaron started designing websites, staring out across the Pacific and thinking what else he could do to bring his client's online businesses to life. One afternoon after listening to complaints about the quality of hosting, Aaron made an inspired decision… 'why stop at web design when I can also help host and keep their website online too?' On that day, Crucial was born.
Building a formidable partnership.
With many sunrises and months over Australia's iconic beach ticking by, Aaron realised he'd reached a pivot point. His bedroom's servers would no longer meet the demands of his customers as quality hosting was quickly becoming the focus. He took the leap and datacenter racks were leased, Crucial was now a fully-fledged hosting company. The following years had their fair share of trials and tribulations. Considering the future of Crucial in 2007, Aaron brought on his first employee Ijan Kruizinga, to add some much-needed energy. The two Aussies battled through the tough times, forged new ground and expanded Crucial's Australian hosting operations even further. New success was found and they paved the way for the Crucial we live and breathe today.
Fresh faces, future successes.
The addition of numerous personalities to the family soon followed, including friends Aaron made in University. Crucial was quickly becoming a company that everyone wanted to be part of. With an ever-increasing team and substantial growth, Crucial was becoming a popular choice among Australian small businesses as the host you could depend on. As the company expanded, technology advanced and new possibilities dawned. With a number of Australian-first innovations such as the Forex VPS, a service which allows Forex traders to host their trading platforms, and the Blaze Cloud, a guaranteed storage performance platform, Crucial received numerous industry awards and recognition. Now, thousands of Australian businesses look to Crucial as their trusted hosting partner.
If you run an Australian small or medium business, we'd love to help you succeed online too.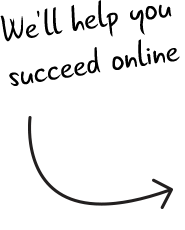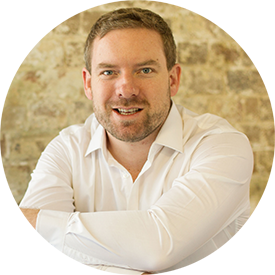 Get in touch with a hosting expert.
Looking for support?

Help Centre