Graphic Design: An Integral Part of Web Design
Graphic Design: An Integral Part of Web Design
Graphic design involves the process between a client and designer that aims to create a decorative message to a targeted audience. Graphic design encompasses a variety of artistic and technological disciplines that focus on producing a visual representation of ideas and messages. A graphic designer, or a professional who creates these visual representations, typically uses an assortment of skills, such as typography, visual arts, and page layout techniques to produce their final results. A business may hire a graphic designer to create logos or slogans. Publications hire graphic designers to create their page layout, advertisements, and product packaging. Graphic designers focus on pulling together logos, artwork, shapes, colors, and text organization of the composition within a publication.
History of Graphic Design
Graphic design did not emerge as a discipline until William Addison Dwiggins coined the term in 1922. However, graphic design has an extensive history dating back to the caves of Lascaux. Other examples include the Trajan's Column in Rome, Italy, the illuminated manuscripts transposed during the Middle Ages, and the neon spectacles of Ginza. The distinction between graphic design and fine art developed during the late 19
th
century, when several scholars began teaching design in the publishing and textile industries. It mainly gained its influence from modern typographers who pioneered several stylistic devices during the twentieth century. In the United States, a post-World War II economy established a need for graphic design in order to create effective advertisement and packaging. Over the course of the next few decades, the professional graphic design industry had grown exponentially along with expanding consumerist trends. Modern graphic design has immersed society into a corporate world packed full of subliminal advertisements that continues to reach out to a broader audience.
Applications
Graphic design enhances the transfer of knowledge through visual representations that convey messages to a targeted audience. Graphic design surrounds people on a daily basis, including interoffice memorandums, logos on shopping bags, road signs, reference manuals, book and magazine covers, and fast food menus. Graphic designers ensure that people can read these messages by organizing and improving the legibility of the typography in the layout of text. Graphic designers also apply their skills in selling a product or idea by creating effective visual representations that communicate a message to an intended audience, usually in the form of a logo or slogan. Corporations have found that graphic design aids in expanding their consumer base beyond plain and ordinary advertisement and packaging. In fact, many people will attest to buying named-brand products over generic brands. The entertainment and fashion industries have applied graphic design to create lavish decorations, scenery, and visual story telling. Even educational institutions have used graphic design to illustrate the curriculum as a visual aide for students.
Skills
A graphic designer incorporates a wide array of skills that improve the visual representation of existing text and images. For instance, a publicist may organize the page layout of the text, images, and advertisement on a newspaper or magazine cover. Graphic designers may use stock imagery or original photography to employ art skills for a specific audience. In addition, graphic designers should have a solid understanding of typography to create effective words and phrases that capture an audience's attention. Other important skills may include interface design, user-experience design, page layout, and printmaking.
Tools
Graphic designers utilize an assortment of physical and technological tools to create their own artistic expressions; however, the most important tool involves the mind. The imagination plays an important role in the development of logos and slogans. In addition, a graphic designer must exercise sound judgment before presenting their ideas to potential clients. In order to create design layouts and rendering, a graphic designer must use their critical, quantitative, observational, and analytical thinking skills to reach their audience. After brainstorming the image, the graphic designer may use several traditional and digital imaging tools to create the visual representation, such as desktop publishing and graphic art software applications. A minority of graphic designers may still use a pad and pencil to trace out an image before cultivating the digital visual representation of the intended object. The industry standard of graphic designer programs include software applications manufactured by Adobe Systems, International.
Occupations
Graphic designers may enter many different creative career paths. The majority of graphic designers will obtain jobs in the entertainment and media industries as art directors, creative directors, production artists, graphic designers, graphic artists, and DTP associates. Graphic designers work in a variety of environments, including design consultancies, branding agencies, publishers, marketing agencies, and communication companies. In addition, some graphic designers have found themselves employed in organizations that do not focus on design. Graphic designers may also become free-lancers by working on their own terms, and setting their own prices for their curated ideas. Experienced graphic designers may become less involved in the designing process by directing other designers on large-scale projects, such as brand and corporate identity development.
Author:
Michael Leng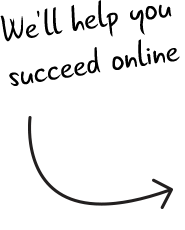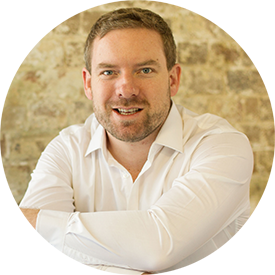 Get in touch with a hosting expert.
Looking for support?

Help Centre